YES 2020 2016-2022 Snowboard Review
| | |
| --- | --- |
| Riding Style | Powder |
| Riding Level | Advanced - Expert |
| Fits Boot size (US) | 8-10, 10-12 |
| Manufactured in | Dubai by SWS |
| Shape | True Twin |
| Camber Profile | Hybrid Camber |
| Stance | Centered |
| Approx. Weight | Feels Normal |
| Split | No |
| | |
| --- | --- |
| On Snow Feel | |
| Turn Initiation | |
| Skidded Turns | |
Where To Buy
No obligation, but these links & ads support the site.
Where To Buy
80% of outdoor sports products are not listed or sold online.
Our team has relationships with hundreds of local snowboarding and outdoor sports shops.
We'll call the shops and email you a list of stores along with pricing and availability.
---
Not sure what to buy?
Get custom advice from Good Ride editors James and Steph.

Get Advice
YES 2020 2022 - 2016 Review by The Good Ride
Turn Ons/Swipe Right: Camber Twin feel but with exceptional float powder. Great wide twin for groomers.
Turn Offs/Swipe Left: Unique feel that some will love and some might not prefer.
Summary
The YES 2020 makes an almost full camber twin that can actually float in powder. It also has a ton of grip and it's a great wide all conditions ride.
Ethics Statement: We don't get paid by the manufacturer to write these reviews and this is our unfiltered opinion. We do make money from the "Where To Buy" links, but this is our best attempt at an honest and objective review from an average riders' perspective.
Yes 2020 Snowboard Review- How it rides and who it is for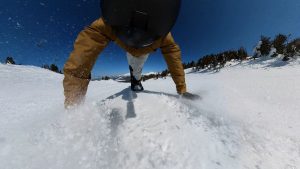 How This Review Happened:
We borrowed this for an extended demo and sent it back.
Size: 156
Days: 10+
Conditions: Spring conditions this year but in past we had 1.5-2 Feet of powder.
Riders: James (Size 9, 5'10" 185-190lbs), Davey (Size 12, 6'4" 240lbs)
Boots: Burton Kendo, Burton Ion,
Insoles: F.I.T. Gamechangers
Bindings: Union Atlas
Jacket: Burton AK Gore-Tex Pro 3L Tusk Jacket, Volcom TDF Infuse 3L Gore-Tex Jacket, Burton Banshee Gore-Tex Jacket
Pant: Burton AK Gore-Tex Pro 3L Hover Pant, Burton AK Gore-Tex 2L Swash Pant, Burton Gore-Tex Ballast Pant
Helmet: Smith Maze, Smith Vantage
Goggle: Smith IO Mag, Smith 4D Mag
Gloves: Burton AK Guide Glove, Burton AK Clutch Mitt, Burton AK Clutch Glove, Burton AK Tech Leather Glove,
Similar Boards (but not the same): Capita Spring Break 158 Powder Glider, Capita Spring Break 161 Tree Hunter, Jones Mind Expander, Korua Dart, Korua Pencil, Korua Café Racer, Weston Japow, Moss Jellyfish,
Gentemstick Mantaray 156, Yes Hybrid, Endeavor Scout, Prior Legacy, Jones Hovercraft, Lib Tech Orca, Never Summer Harpoon, Niche Pyre, Lib Tech Lost Quiver Killer, Yes Hybrid, Yes Y, Cardiff Powgoda
Set-Up: 21.5", Wide. 15 front -15 back. Centered.
Approximate Weight:
The 2020 PH feels light but not ultralight.
(We don't put in the exact weight because with wood cores there is no consistency in a boards weight)
Sizing
Here are some ideal US boot sizes for these boards. You can of course go bigger or smaller but these work best for not turning the board slower than it should be and not having the dreaded Toe & Heel Drag.
156: 9-10 for powder and 11-12 for groomers and powder.
Shape/Camber/On Snow Feel/Ability Level
The YES 2020 is a true twin and it's all about that centered wide/powder twin feel. The Camber with this hull tech is very interesting. It has a pretty locked in mostly camber feel but with a hull that lifts up a decent bit. Not as much as the 420 PH but a noticeable bit. Not super easy to skid a turn so advanced to expert riders are preferred here.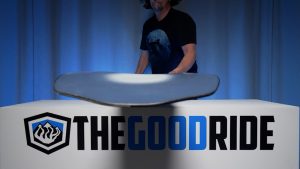 Flex Personality
The YES 2020 is easier than you would think to butter because the middle of the board isn't in contact with the snow. It has lots of snap too and pops harder than most YES boards without feeling ultra light and chattery. You can definitely feel more chatter in the nose/tail than most twins like the Greats but it is so stiff after the hull tech that it helps mellow out that chatter before it gets to your bindings/boots. So overall it is a pretty poppy all conditions ride that can handle all kinds of snow.
Speed
The YES 2020 is pretty fast and comfortable well past moderate mountain speed. The base has great but not excellent glide to it.
Edge Hold
The YES 2020 has almost excellent grip to it and you can ride this in hard to icy snow without a problem.
Turn Initiation
Not as slow as I thought it would be coming from the 420 PH. The YES 2020 has a medium slow turn to it for my size but it was enjoyable to initiate a turn.
Turning Experience/Carving
Once you get this over on edge there is a very satisfying turn. I love this radius as it really likes a hard across the groomer carve as well as a circle carve. Don't put this away after the powder is gone. If you are a mid/wide boot size this could be a great daily driver.
Powder
So this YES 2020 can float. It is a very good groomer board but this hull tech and wide shape makes this float. I got the Old 2020 in a much smaller size in about 1.5-2 feet of thick Sierra powder a few years back. It blew my mind for twin powder riding. The 2022 has a mellowed out Hull height so it probably won't feel as much like a twin version of the 420 PH like it used to. What I mean by that is won't feel as locked in like a camber board but it should float really well.
Conclusion
The YES 2020 can float for a twin but don't count it out when the powder is gone. It has a nice wide to ultra wide mountain freestyle personality with really strong edge hold.
 

YES 2020 Past Reviews

The Yes 2020 has a unique design and ride.  It's one of the few powder twins we came across because it has a massive lift in the middle of the tip/tail but then has the edges touching the snow just like a camber board.  For those looking to ride powder switch/fakie as much as they ride good foot forward this is a great choice.  It's also not bad on groomers either.

Ethics Statement: We don't get paid by the manufacturer to write these reviews.  We do make money from the "Where To Buy" links, but this is our best attempt at an honest and objective review from an average riders' perspective.

Not much changed from 2016 to 2018 except it seems the reference stance is a little more narrow with 2018 compared to the 2016-2017 models.

Size: 146, 150
Days: 8+
Conditions: about 1.5-2 feet of thick heavy powder with rain only a few hundred feet down below. Other days were more groomer and leftover powder days.
Riders: James (Size 9, 5'10" 185-195lbs), Jimbo (Size 11, 5'11" 160lbs), Peter (Size 8, 5'11" 185lbs)
Boots: Adidas Tactical ADV, Burton SLX, Salomon F3.0, Burton Fiend LTD,
Bindings: Union Atlas, Union Superpro, Burton Cartel, Salomon Defender
Insoles: Sandsole Custom Insoles,  Footprint Insole Technology Gameghangers Low Profile
Set Up: 22-22.5" Centered 15 front -15 back

Approximate Weight: Felt light but it's also really small.

Flex: The Yes 20/20 is a bit Unique flex wise and you would expect that with those hulls in the middle and then the sides kind of acting like camber ribs.  It feels a little bit med/stiff in the middle and then a little softer in the tip/tail.

Sizing: 150 felt about our size and it worked pretty well for me but the 154 would probably work too. It's so wide.

On Snow Feel: So most unique hybrid camber boards lift the sides but this lifted Hybrid camber lifts the middle like a catamaran.  It's hard to describe but it feels like a hollow version of mostly camber.  It's all about riding switch a lot and not setting it back with the minimal stance options, but hey, it's a twin.  It's very short and wide so it has a very stable platform underfoot but that hollow feeling in the tip/tail give you a feeling like it isn't as stable as it is.  It's a hard board to describe. The Yes 2020 does feel a bit locked in and it's not super easy to skid turns compared to many Yes hybrid camber boards.  It has a mostly camber feel in that aspect, flat bases well, one foots well and requires you to be on your game when skidding a turn.

Edge Hold:  Seems kind of normal but we had almost all soft snow and very little hard spots to test it. It held on the few we did hit rather well. I don't think it has the same grip that underbite tech does but it's fine for what you will ride this in.

Turn Initiation:  In the past riding the 146 we rode felt pretty quick but the 150 we rode wasn't as quick and it's a little slow edge to edge on groomers.  It gets faster in powder but it's short/fat design isn't quite the tree cheetah.

Turning Experience: The Yes 2020 is a pretty wide board but given the volume from toe to heel it's still an interesting board to turn. It's nothing to call mom about but it's pretty fun for a powder twin.

Carving:  Having full camber along the edges makes carving pretty good on softer snow but it's not quite like normal camber.  Hard to put a finger on but it does turn different. Still, it's way better than lifted sides when it comes to carving.

Speed: The Yes 2020 didn't have the bomber personality but for a short fat 150 it did well enough.  There is a little chatter in the tip/tail but I thought there would be more for how little of the board is interacting in the snow there.

Uneven Terrain:  It seemed good in the uneven snow and tree runs we had but it can be a touch bucky.  Pretty easy although it did seem to buck me around a little bit in uneven bumpy steep tree runs and it flipped me around to switch which was a surprise for me.  It rides switch practically perfect so it wasn't a nightmare but it was a surprise.

Powder: With the ugly thick stormy powder we had on a past demo were able to find some fresh stashes midday. The center lifted tech really does float well for a small wide twin and it lives up to its name as a powder twin. It is a unique feel though and you can feel the edges of the board in the powder give it a locked in kind of feel that is exactly the opposite of the lifted sides you see on a lot of boards out there today. It is really weird. It acts like a camber board is defying logic and instead of sending you cartwheeling it is easily floating you in powder.

Buttering: The Yes 2020 is a weird board to butter and you can feel the thin camber ribs and the rest of the board missing. It's something you can get used to but it's a bit different than almost any other board I've ever tried to butter.

Switch:  Practically perfect in every way because this is a centered twin.

Jumps: The Yes 2020 has a decent pop to it for its ribbed camber sides near the tip/tail

Jibbing: Didn't jib but not really sure how this will play out.

Pipe: No pipe but it might be ok.  Wouldn't be my first choice. It just feels too wide and slow when climbing walls for my ability level.

So with the more time I get on the Yes 2020 the more, it's still unique to me. I've been riding this for a few days every few seasons and it's a hard board to recommend.  It's not a bad board at all but it's just the kind of board that calls to a unique type of rider.
2016 Yes 2020 Review
 

YES 2020 Images

We try to get as many images of the YES 2020, but forgive us if they're not all there.
2023
2021
2020
2019
2018
2017
2016
If you can't buy through the links above, you can support the site with: