Union Contact Pro 2011-2021 Snowboard Binding Review
Union Contact Pro 2021 - 2011 Review by The Good Ride
The 2021 Union Contact Pro has the same (or a very similar) base plate and high back but it got the 2020 Strata's ankle strap which changes up the ride a good bit. It has a lot more support around the ankle as well as a little added toe side response.
Ethics Statement: We don't get paid by the manufacturer to write these reviews.  We do make money from the "Where To Buy" links, but this is our best attempt at an honest and objective review from an average riders' perspective.
How This Review Happened:  We borrowed this for an extended demo and then returned it.
Union Contact Pro 2021 Snowboard Binding Review – How it rides and who its for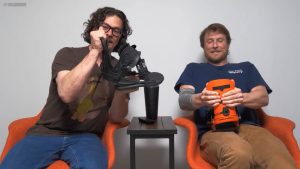 Days: 2 with the 2021 but hundreds with past years models.
Riders:  James (Size 9, 5'10" 180-190lbs), Peter (Size 8, 5'11" 185lbs)
Boots: Adidas Tactical ADV
Insoles: Sandsole Custom Insoles, Footprint Insole Technology Gamechangers
Boards: Endeavor Pioneer, Yes Greats
Similar (but not the same) Bindings: Union Superpro, Burton Cartel, Burton Genesis, Burton Mission, Burton Malavita, Salomon Hologram, Salomon District, Rome Crux
Weight: 1.8 lbs per binding with discs and screws. That's pretty light for a binding.
Highback Flex
Medium/Soft and it has an easy flex that is great for those that have larger calves or those that just like a mellow feel from their highback.
Binding to Boot Adjustability
The Union Contact Pro 2021 has the same great adjustability compared to past models. It has all the usual forward lean and strap length adjusters and other than the toe strap it's almost tooless. You can rotate the highbacks to make turning more symmetrical without having to use the heel loop. The heel loop slides in and out to match your boots length and it can handle a lot of different sizes and footprints in the 8-10 spectrum for a size medium. Other than bindings like the Force and Atlas it's one of the better binders out there for getting your boot centered.
Stance Width Adjustability
Because you can easily center most boots in this binding without the use of the discs you can turn them sideways and slide them to get your perfect stance width. I have always been able to set up the right stance width. The only weakness mini-discs have for riders like us is they don't work with set back inserts that some snowboards have.
Boot Support
The 2021 Union Contact Pro's ankle strap is soo much better than it used to be. Having the 2020 Strata ankle strap makes for a much more supportive ride. This really helps in uneven terrain on and off piste as well as just gives you more confidence to do more on your board. The bigger ankle strap doesn't have the freedom of movement that the older ones did but it's pretty soft in most places and it isn't totally locked in.
Ratchet System
Still super smooth but the 2021 Contact Pro, along with all of the 2021 Union line, has a softer thinner ladder. We liked the older/thicker ladders better but these work almost as well.
Turn Initiation/Response
The overall response of the 2021 Contact Pro is a little better but not to the point where it's a massive difference. The bigger ankle strap just helps with a little more toe side response and evens out the edge to edge response more. It's surprising though at how responsive this binding is for how mellow it feels. It has all mountain response in a freestyle package and that's one of the things that really attracts us to this binding.
Flex Under Foot/Buttering
The soft EVA foam that surrounds almost all of the base plate really makes for easy buttering. It's right there with Re:Flex bindings from Burton which we feel have the best flex underfoot of any traditional insert binding. It takes a few weeks of riding to completely break in so during that time you need to check your screws every other day to make sure they haven't gone loose. This isn't ideal but for us, the problem went away. If you are considering the Contact Pro or the Strata and want the easiest buttering then this is the binding to get.
Shock Absorption
Excellent slow speed shock absorption. The Strata does a better job at dampening the ride at higher speeds or when going bigger but the Union Contact Pro has pretty great all around shock absorption.
Conclusion
So overall, the change to the ankle strap made me want to ride these a lot more. In fact, for the 2021 season, I'll be riding these instead of the Strata when I want a more mellow binding underfoot.
Union Contact Pro Past Reviews

The Union Contact Pro is one of those bindings that often get recommended to riders that love the park or want a mellow smooth, buttery cushy binding. It isn't without faults but it is often one of the top the bindings we recommend in this category.

The 2020 Union Contact Pro is pretty much the same as the 2019 except it received a hand me down ankle strap from the Union Strata. This makes it more supportive than the old super thin ankle strap while still giving it a lot of freedom of movement.

Days:  Many over the years.
Riders:  James (Size 9, 5'10" 185-195lbs) and most of our crew.
Boots: Adidas Tactical ADV,
Insoles: Sandsole Custom Insoles
Boards: Gentemstick Mantaray 156, Loaded Algernon, Capita Mercury, Lib Tech Terrain Wrecker, Lib Tech TRS,  Capita Outerspace Living, Capita Ultrafear, Never Summer Proto Type Two, Yes Greats, Yes Jackpot, Never Summer Funslinger, Lib Tech Box Knife,

Highback Flex: Pretty mediumish when pulling it back but the Capita Contact Pro has a very easy twist characteristic of many union bindings.

Binding to Boot Adjustability: So you don't have an adjustable gas pedal/toe ramp but you do have an adjustable heel loop so you can get most boots in the size range to center up pretty well in the binding which some bindings don't allow you to do in all sizes. It's missing tooless adjustments which is nice to have but you can rotate the high backs, forward lean and all those things you would expect from a good snowboard binding.  Also, the ankle strap/heel loop screws don't come loose anymore and haven't for the last few seasons since they updated the washers.

Stance Width Adjustability: Because of the Union Contact Pro's mini-discs, the bindings can set up pretty close to any stance width you want.

Comfort: From the way the high back twists and resists biting into your calves to the footbed that fits most boots the Contact Pro is pretty comfy. No binding can be comfortable for every foot but this try's pretty hard. The ankle strap is pretty comfortable if you don't over crank it down. If you are someone who does you might feel the harder plastic bite into the boots. We say that you shouldn't crank down any ankle strap too tight as it's bad for your feet but some just can't break the habit. If you are one of those there won't be any binding that will work for you as each one will cause more pain over time to the point where you will have to get a new binding.

Boot Support: Sooooooo much more support than the past pencil-thin ankle strap that the 2019 and older Union Contact Pros had. There is still some freedom of movement but now riding in uneven terrain will be massively better than before. I like the current straps but if you don't there are often other options here.

Turn Initiation/Response: Very smooth response that isn't as sharp as the Atlas or Force but still more responsive than you would think for a binding like this. What is cool about the Union Contact Pro is it can match up well with a super-easy turning soft park ride or a medium-stiff all-mountain ride.

Buttering: The mini-disc is pretty much the only point of contact with the Union Contact Pro on the board. The rest is a pretty soft/cushy EVA foam so it helps the board flex naturally underfoot and it's a great choice for those that like to butter. It does take all that EVA foam a little bit to break in and when they do the screws will stop coming loose but that is pretty annoying at first. For us, it's not a deal-breaker as we find there is always something with any binding that's annoying so it just comes down to what you can and can't tolerate.

Ratchet System: Very smooth and reliable.

Shock Absorption: Lot's of EVA foam from throughout the base plate that makes slow speed shock absorption excellent and it also works well going bigger. It also rides really damp at higher speeds but isn't quite as damp as the Strata. I also like riding these in powder on easy turning boards like my Jones Mind Expander because the baseplates can absorb a good bit of shock. In the past, I would use the team ankle strap instead so it would have more support though. Now you can just use what it comes with.

So overall, the Union Contact Pro does a lot of great things so if this kind of binding appeals to you then we say give it a go.  I personally own 3 pairs of Superpro's which are very much like the Contact Pro Scotty Steven's model and use them any time I get on a mellow or park oriented ride.

The 2019 Union Contact Pro is a binding with lots of freedom of movement in the ankle, really good butter ability and super cushy shock absorption at a very reasonable price.

The 2019 Union Contact Pro is the same as 2018 except for these small changes:
The price dropped and it took over for the now discontinued Contact as the mid to lower priced option in the line.  The Strata took over where the Contact Pro used to be.
Union added a new washer to the ankle strap screws that keep them from coming loose. I've tested these on my Superpros and they work like they say they do.
So in 2019, you get a little better binding at a much lower price.
Ethics Statement: We don't get paid by the manufacturer to write these reviews.  No one is perfect and we do make money from the "Where To Buy" links below, but this is our best attempt at an honest and objective review from an average riders' perspective.
Days: 2
Riders: James
Boots: Adidas Tactical ADV, Burton AMB
Insoles: Sandsole Custom Insoles, Footprint Insole Technology Gamechangers
Boards: Lib Tech TRS
Highback Flex: The Union Contact Pro has a medium-ish to medium soft flex.  It's got a super easy twist but when you pull towards the heel the high back it's a little firmer
Boot Adjustability: So these aren't as great as the Force or Atlas because you don't get the adjustable toe ramp but you can still dial out the heel loop to the boot length so it's still very good. There is also that new washer that keeps the heel loop/ankle strap screws from coming loose so you don't have to worry about checking to see if the heel loop is tight anymore.  Union listens to their buyers, reviewers like us and shops as well as their pros and that's why you have this new washer. You can't adjust the ankle strap angle without un centering your boot because it's connected to the heel cup positioning but I'm ok with that as long as my boot is properly centered.
Stance Width Adjustability: The mini disc isn't as good as the full-size discs but I've been always able to get the stance width I want on boards like Asymmetrical Twins that need to be centered for a good review or on boards that don't care as much.
Comfort: These bindings are super comfortable and don't cause any pressure points anywhere. The only issue, for some, is the small ankle strap can cause your boot to fold around the ankle differently than most and cause pressure points.
Boot Support: There isn't much support here but you can buy the team straps if you want it to do a little better in uneven terrain that often can be tough on your ankle with so little support. If you want a lot of freedom of movement the Union Contact Pro shines for that more surf/skate feel.
Turn Initiation: If you play around with the Contact Pro in a shop you would think this would turn a board super slow but actually, it is pretty responsive and powers more than just the quick/easy turning freestyle oriented boards you would think it only would.
Buttering: The Union Contact Pro is one of the easier buttering bindings out there and it's up near the top of the industry when it comes to this.
Ratchet System: Man, thinking about how the ratchets used to be and how they are now is pretty cool. They have evolved the last few years into some really reliable and smooth ratchets.
Shock Absorption: There is a lot of cushy, resilient EVA foam that works well to absorb shock without making the board stiffer underfoot.
So all in all the 2019 Union Contact Pro is a very recommendable binding at a very good price. If you want a little more support, more response and a little better dampening then the Strata is the call.
The 2016 Union Contact Pro is still a great binding but it's not a binding we would want in our quiver unless we changed out the new thin ankle strap to the bigger/more supportive one in the past. If it wasn't for the new ankle strap this would still be a highly recommendable favorite.
2015 Union Contact Pro and Below Review
The Union Contact Pro had some big upgrades in 2014 and remained pretty much the same for 2015 except it has a toolless toe strap.  The contact pro has amazing feel underfoot and it's one of our favorite freestyle to all mountain freestyle bindings out there but it's also not just a freestyle binding.  It's got a lot of response for such a soft butter friendly binding as well.
One thing to mention is the 2015 Union Contact Pro has a shorter Ankle Strap Connector.  It should be fine with most boots but some have had problems with lining up the fit perfectly around your boot.  If you are one of those contact Union and they should be able to get you a longer 2014 Ankle strap connector.  Other than that the ride is pretty much the same and the 2014 review stands without change.
Days: 30+
Riders: James, Peter, Stephen, Jimbo, Mary, Ginger and many others.
Boots: Burton Ion, Burton SLX, Burton Imperial, Nike Kaiju, Burton Ambush, Burton Ruler,
Boards: Jones Mountain Twin, Yes Greats, Rossignol One Magtek, Never Summer Proto, Lib Tech TRS and many others.
Upgrades for 2014 and 2015– There is more padding than in the past which great on the body. There is also a mini disc instead of a standard sized disc so there is even more of a reduced dead spot than the other bindings out there. So now you have a little disc which is the only true contact with the board and the rest has an EVA foam buffer.  This makes the flex underfoot exceptional.  There is an improved tip to tail response as well as edge to edge response.  It butters/presses better than before and makes for an all-around better ride.  It's right there with the top end Burton Re:Flex tech but still offers its own unique feel.
Weight: 3.6lbs
Flex: The high back has a similar flex as the 2013 Union Contact Pro.  It's got one of the easiest flexes when you pull right back and bends back a bit at the top.  It's a little more on the medium/soft side when you twist it but overall the whole high back is pretty soft
Adjustability: One thing to mention about all Union Bindings is they have really only one angle to have the ankle strap where most bindings have 2 or 3 places to put them.  Conversely, you can adjust the heel loop to go in and out so you can customize the fit to your boot better.  Unlike the Contact and all other Union bindings, it doesn't have an adjustable toe ramp which is more of a problem for those that are in the smaller and larger end of the sizing spectrum.  For me, it's no problem but I've heard others have issues. For 2015 Union added a tool free toe strap so that makes 2015 better than 2014.  You might be able to buy the new toolless screw from C3 if you have the 2014 Contact Pro.
Comfort: There is great comfort here with the Union Contact Pro. The ankle strap and toe strap fit well without too much pressure on most boots.
Heel-Toe Response: For such a soft binding you would think the response would be worse but it's pretty responsive. It's much smoother than the most of the higher end Union bindings which normally feel sharper.  There is a bit more response than the older models.
Tip-Tail Response: The 2014 Union Contact pro has amazing butter skills and it was right there with the top end Re:Flex bindings at Burton. The board flexes really well underfoot and it makes the board it's attached to butter really well.  There is very little contact with the board and also the screws on the mini disc are much closer together.  It's pretty much these small little discs that are touching the board and that is it.  It's also Burton channel compatible and with the 2 screws so close together you can actually get a little more set back going than Burton EST or even Re:Flex bindings.
Boot Support: The semi-new ankle strap is now pretty much the standard for most of Unions bindings. It's got a better support on the outside and a lot of freedom in the inside.
Ratchet System: The 2014 Union Contact Pro toe strap has improved as well over the previous models.  They reduced the pressure from 10lbs to 7lbs so it's easier to unstrap. It's still not the best toe strap out there but I have found it to be pretty complaint free after many days on this binding. It's pretty easy on and off and keeps getting easier the more I ride them. Before I had trouble just grabbing the toe strap anywhere to get it off but now it just comes right off.
Shock Absorption:  This has a shit ton of EVA foam all over the binding and it's very very shock absorbent.  It's the kind of binding you would like to have under your feet if you land flat.
2014 Binding Comparison
The Union Contact Pro 2013-2011 is establishing itself as an excellent freestyle to all mountain binding. It's one of the softer flexing bindings in Unions line but doesn't think it's not responsive. There were some nice changes to the 2014 model.
Days: 20+
Riders- James, Peter, Jimbo, Kyle
Boards: Jones Mountain Twin, Salomon Sabotage, Yes Greats
Boots: Burton SLX, Burton Imperial, Nike Kaiju,
In 2012, it took some effort to flex the highback but 2013 doesn't take much. You can also bend the top part of the high back directly back where this barely could be done last year. We'd say that last year would be a Medium Flex where this year is soft. Union removed almost every unnecessary part of the base plate to eliminate full contact with the board. This allows for a more natural flex underfoot and Union has been doing this for years.  It's surprising to see that the high backs are not as noodley as the Union Flite.  They are still soft but far from Urethane. The 2013 Contact Pro is the same design as the 2012 but the high back is much softer. We like this change and feel it suits the more freestyle feel that most riders want when considering this binding.
For 2012, Union added a new larger asymmetrical ankle strap that makes this a much better freestyle binding than before. There is more support around the ankle and easier lateral movement.  The Toe Strap is new as well and well liked.  It fits over the toe better than the previous toe strap.
Union Contact Pro Images

We try to get as many images of the Union Contact Pro, but forgive us if they're not all there.
2021
2020
2019
2018
2017
2016
2015
2014
2013
2012
2011
Union Company Information
Union Contact Pro User Reviews
---
---
Union Contact Pro 2011-2021 Snowboard Binding Review
SKU
UPC
Model
Contact
Dec 29, 2020
by
John Holmes
Ability Level: Pro •
Riding Style: Deep and Hard •
Days You Ride A Year: Whenever I can baby
My first pair of contact pros was the 2014 version which worked well. The buckles wore out as usual so got the 2015/16 which I think are perfect in terms of looks and feel (love the white base). The straps and buckles just went on those and I tried some 2019/20 Contacts. I feel like I couldn`t move/turn freely like I used too. I couldn`t work out if it was the different ankle straps or the highbacks. I tried various combos of old and new and am now basically riding the 2015/16 bindings with parts taken from the 2019 bindings . For me, the new wider ankle straps restrict movement too much.

---
It's gunna be a no for me dog
Feb 29, 2020
by
Ryan
Ability Level: Intermediate - Advanced •
Riding Style: All mountain freestyle / park •
Days You Ride A Year: 30-45
After only 10 days of riding the heel cup literally snapped in half. I've never seen this happen before. Union sent a new one but still should not be happening. The buckets do not hold the straps on very well and you constantly have to tighten them multiple times on every run. The screws also come loose at least once a day and they need to be tightened. Just not impressed at all with these things. At least they look cool I guess...

---
Don't Buy
Jan 12, 2020
by
Daniel
Ability Level: Advanced - Expert •
Riding Style: Everything •
Days You Ride A Year: 15-25 •
Height, Weight And Boot Size (for Boards, Boots & Bindings): 6'3, 180, 12
Screws get loose every day which just make them useless to me. I can't buy new bindings until the end of the season, so as soon as the sale drops I am buying new ones. When the screws are tight for the few hours a day they are ok and buttering feels great. I can carve at high speeds and have fun on pow days using these, but the fact that they get loose ruin it.

---
2018 Union Contact Pro
May 28, 2018
by
Jared
Ability Level: Average •
Riding Style: Ride everything •
Days You Ride A Year: 15-25 •
Height, Weight And Boot Size (for Boards, Boots & Bindings): 5'9, 185, 9.5EE
Flex– Overall 4/10. The high back is a medium stiffness while the tray is a relatively softer flex.

Adjustability: The only thing you cannot adjust is the footbed. It has 1 position. Highback rotation, forward lean, heel loop, strap length, toe strap location, and 2x4 mini disc offer plenty of adjustability.

Comfort: The slim ankle strap did not work well for me. It caused a pressure point on top of my foot and I had to back it off a few clicks during lift rides. No pressure points from the toe strap, and the high back did not dig into my calf.

Heel-Toe Response: Due to the mini disc and generous amount of EVA padding, the power rolls from heel to toe. Almost skateboard like. Heel response is a little better than toe response. When engaging the toe edge the heel portion of the binding flexes a lot and you can see it lift off the board. All bindings do this to a degree, but it was more noticeable on the C-Pro. The slim ankle strap also lessens edge response.

Tip-Tail Response: Since there is such little board contact, it is really easy to get over the nose or tail. The actual response was mellow yet progressive. But I also did not have that locked in feel during butters/presses. There is a bit of instability under foot.

Ratchet System: Nothing to complain about, but nothing to exciting. No slipping or sticking. The ankle strap hardware does come loose if unchecked over long periods. C3 sent me the new updated washers that correct this issue (you have to pay for shipping but the hardware is no cost)

Boot Support: I would say middle of the road and on the surfy side. The highback does a ok job of gripping the boot spine, yet it does not wrap around a lot (which I like). The ankle strap does not provide much support in any direction.

Shock Absorption: Probably the highlight of this binding (weight being a close second). It is a good meeting place between forgiving and firm. My boots have very little shock absorption and the C-Pro really helps with sucking up chatter. The softest area is under the heel, while there is more structured EVA under the forefoot.

I wanted to try the Contact Pro mostly out of curiosity. Overall they work well and have a playful/surfy feel. I ended up putting my Union ST ankle strap on them, so hopefully that remedies the foot pain and adds some support. Personally I like a sharper edge response and more supportive binding, so I still prefer my Forces over the C-Pro.

As a side note, the construction of Union can be a hit or miss. The footbeds are mated to the chassis by hand and things do not always line up perfectly. With my Contact Pro, one footbed was 6 or 7mm longer than the other. For the sake of customer feedback I sent some pictures to a Union rep and below was their response:

Interestingly with EVA (the foam material that this base tray is built from) there is a pretty high tolerance for imperfection. Since these are not injection molded, like all plastics, they have to be pressed and when you press a foam there are inconsistencies in the final result which neither affect the performance or integrity of a thing. I know it might be a little disconcerting at first glance but I assure you this is totally good and fine.

---
Nice bindings with caveats
Dec 15, 2017
by
Roni Järvensivu
Ability Level: Adv •
Riding Style: Park •
Days You Ride A Year: 70-90 •
Height, Weight And Boot Size (for Boards, Boots & Bindings): 154cm, us9,5, M-L
I've ridden two pairs of 14/15 contact pro bindings for roughly 100 days each. Bindings are super comfy and surfy, pretty ideal for park riding IMO. Ratchets, footbed, highback and starps still in very nice condition.

What I dont like is that the minidisk pretty much loosens every 2-3h and I have to tighten them. Loctite threadlocker 242 doesnt help, neither does new screws. Second problem is that the heelcup gets loose and slides from the smallest position that fits my foot to the largest position, if I don't use sketchy DIY solutions. I have also union atlas bindings, which don't have these problems, though i have only about 10 days on them so far...

---
They suck
Jan 19, 2015
by
Max
Ability Level: Advanced •
Riding Style: Park, jibbing •
Days You Ride A Year: 50
I saw a lot of reviews, but after riding these bindings for 2 weeks, seems all are fake. I cannot reach for my favorite grabs anymore, bindings hold my boot like concrete. But this does not make them responsive because of soft EVA bushing. They are just useless. I'm thinking of selling them after every ride, but see all these 5 star ratings everywhere and give one more chance, but now I'm enough.
Also they have narrow heel cup (about 1-1.5 cm narrower than other bindings). I have narrow feet, but nevertheless I feel the heel cup through the boot and it is annoying.
I rode Flow Five, Ride Revolt, GNU Choice and Flux RK before, so I have something to compare with.
2 stars for the weight, really the lightest of my bindings. But still useless.

---
awesome bindings
Dec 09, 2014
by
mark
Ability Level: Advanced •
Riding Style: Trees, pillow lines, jumps •
Days You Ride A Year: 25
These bindings are incredible, super comfortable, lots of padding for jump landings. the top strap has never been catchy for me and the heel strap comes with the quick release which is awesome. I got these on the arbor coda which makes for a good time buttering and playing in powder!

---
Excellent bindings
May 10, 2014
by
mark
Ability Level: Advanced •
Riding Style: Backcountry •
Days You Ride A Year: 25
These bindings are awesome for jumps lots of cushion for hard landings. Despite the video I found the toe strap to be better than the heel strap. The toe strap aligns perfectly no catching. I found the toe strap to be effortless the heel is great but takes more work.

---
Best Bindings i've ever owned!
Mar 13, 2014
by
Alex
Ability Level: Intermediate •
Riding Style: Park/ All Mountain •
Days You Ride A Year: 10
Lightweight, responsive, but still have flex underfoot? These are your bindings. They make everything a great ride, with the adjustable heelcup you can really adjust these to your boot so you get the best ride possible. I cant think of another binding that compares for the same price. Get out to your local shop and buy a pair. Plus the highback looks like a BBS wheel, hella sick!

---
If you can't buy through the links above, you can support the site with: