Ride Wild Life 2013-2021 Snowboard Review
| | |
| --- | --- |
| Riding Style | All Mountain |
| Riding Level | Intermediate - Expert |
| Fits Boot size (US) | 8-10, 10-12, > 12 |
| Manufactured in | China |
| Shape | Directional |
| Camber Profile | Directional Camber |
| Stance | Setback -20mm |
| Approx. Weight | Feels Normal |
| Split | No |
| | |
| --- | --- |
| On Snow Feel | |
| Turn Initiation | |
| Skidded Turns | |
Where To Buy
80% of outdoor sports products are not listed or sold online.
Our team has relationships with hundreds of local snowboarding and outdoor sports shops.
We'll call the shops and email you a list of stores along with pricing and availability.
---
Not sure what to buy?
Get custom advice from Good Ride editors James and Steph.

Get Advice
Ride Wild Life 2021 - 2013 Review by The Good Ride
Ride Wild Life Snowboard Video Review Fast Forward Markers
0:00 – Intro 0:23 – How It Was Tested 0:57 – Summary 1:26 – Sizing 1:50 – Camber/On Snow Feel 2:48 – Flex/Butterability/Pop/Air 4:52 – Speed/Dampness 5:36 – Uneven Terrain 5:51 – Edge Hold 6:31 – Turn Initiation 6:58 – Turning/Carving 7:27 – Powder 8:22 – Switch/Freestyle/Park 9:10 – Conclusion 9:54 – Outakes
Turn Ons/Swipe Right: Very versatile ride. Damp, fast and stable but still forgiving.
Turn Offs/Swipe Left: Not the best in hard to icy snow. Not easy to butter.
Summary
The Ride Wild Life is a damp/fast but versatile and affordable one board quiver. It is a great choice for all but those who often see hard to icy snow. If you are on a budget and like to go fast but still want a board that can do a little bit of everything this could be for you.
Ethics Statement: We don't get paid by the manufacturer to write these reviews and this is our unfiltered opinion. We do make money from the "Where To Buy" links, but this is our best attempt at an honest and objective review from an average riders' perspective.
Ride Wild Life 2021 Snowboard Review- How it rides and who it is for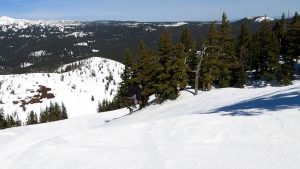 How This Review Happened:
We borrowed this for an extended demo and sent it back.
Size: 157        
Days:5+
Conditions: Pretty great mid-winter groomers with spring like weather. Only a little hard snow
Riders: James (Size 9, 5'10" 185-190lbs), Peter (Size 8, 5'11" 185lbs)
Boots: Adidas Tactical ADV, Ride Lasso Pro, Ride 92
Insoles: Sandsole Custom Insoles, F.I.T. Gamechangers, F.I.T. Gameghangers LP
Bindings: Union Atlas, Union Strata, Ride C-8, Ride C10
Similar Boards (but not the same): Ride Berzerker, Korua Otto, Lib Tech Terrain Wrecker, Capita Mercury, Jones Mountain Twin, K2 Manifest, Yes Typo, Jones Frontier, Ride Algorythm,
Set-Up: 21", 21.5", 22" Wide. 21 front -6 back. Close to Reference and Set all the way back.  22" Wide. 15 front -15 back.
Approximate Weight:
The Ride Wild Life isn't a heavy or light board. It is right in the middle. (We don't put in the exact weight because with wood cores there is no consistency in a boards weight)
Sizing
Here are some ideal US boot sizes for the Ride Wild Life. You can of course go bigger or smaller but these work best for not turning the board slower than it should be and not having the dreaded Toe & Heel Drag.
151: 7.5-8.5
154: 8-9
157: 8.5-9.5
160: 9-10
163: 9.5-10.5
158w: 10-11
161w: 10.5-11.5
166w: 12-13
Shape/Camber/On Snow Feel/Ability Level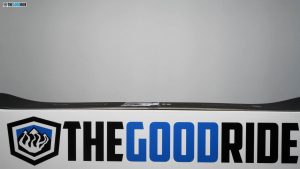 The Ride Wild Life gives you a directional shape but it isn't a massive departure from being a twinish/directional twin kind of ride. The Camber profile has a little early rise in the tail going to camber underfoot with a good bit of rocker in the nose. This makes for a stable, forgiving ride that has a predictable feel underfoot in all conditions. When centered it rides like a semi-directional mtn freestyle board and when set back it rides more like a freeride board. This isn't the most forgiving board out there but it is a massively far cry from the catchy feel you get from full camber. With a little effort an intermediate can skid turns when they get off their game.
Flex/Pop/Buttering
The flex of the Ride Wild Life is pretty stiff between the feet going to medium to medium stiff in the tip/tail. It feels stiff and damp but not dead and there is still good pop to it. It isn't easy to butter but we found it easier to Ollie. It isn't the kind of board that just pops on command but it needs less work than you would think for the flex.
Speed
The base of the Ride Wild Life is not super fast but it keeps its speed pretty well for this price point. There is a lot of dampness though and it could handle more speed than I was willing to give it. Peter really likes to point it and pleased his inner evil colonel.
Uneven Terrain
What a great all day ride. The Ride Wild Life can handle first to last chair on a Saturday. It powers through chunder really well but also doesn't get cranky when you have to deal with messy slow speed resort riding as well.
Edge Hold
There is pretty competent grip here for the occasional hard patch. The Ride Wild Life doesn't let go as easy as some boards I have ridden from Ride in the past. That being said it isn't something you want if you often ride in hard to icy snow.
Turn Initiation
So the Ride Wild Life has initiates a turn really well. It is very much the opposite of the Berzerker. It responds well if you need to initiate a turn quickly but also doesn't want to turn all the time. It is great for those that like to point it.
Turning Experience/Carving
Like I said above the Ride Wild Life is very different from the Berzerker when it comes to turning. The Berzerker initiates a turn super fast and then mellows out a little bit in order to not send you turning back up hill. The Ride Wild Life starts the radius of the turn mediumish and then accelerates a little. So when you decide to commit to a harder turn it doesn't fight it. This, along with the moderate camber under foot makes for a very fun carving/turning experience. You can tell it to do long drawn out S-Turns at high speeds but also have fun carving across the groomers without the board fighting you too much. It can even circle carve pretty well.
Powder
There is a decent amount of set back on board with the Ride Wild Life. With a stance width of 22.75" you can get 2.25" back from center of board. On Reference Stance at 22" you can get 1.125" back which isn't bad either. You combine that with early rise before a long floaty nose it does really well for an all mountain board. This gives you a taste of what it is like to ride powder with a freeride board if you set it all the way back.
Switch/Park/Freestyle
The Ride Wild Life is a great board for hitting kickers and getting air. It tracks really well into jumps. I liked the way it rode in pipe too as long as the walls weren't too hard. The flex was too stiff for us to jib and we wouldn't recommend it there. Switch riding was very doable and when we were on reference stance it was a pretty decent mountain freestyle ride.
Conclusion
The Ride Wild Life is one of those great one board quiver rides that can do almost everything well but nothing great. It can bomb but still give a pretty well rounded turning experience. It can ride centered to give you a mountain freestyle experience but still give you some directional freeride style float in powder. This is a great one board quiver choice for the price point.
Ride Wild Life Past Reviews

Size: 158
Days:  1
Conditions: Good Sierra snow day after a storm but very tracked up wet and thick so we mainly stuck to groomers.
Riders: James, Peter, Jimbo
Boots: Burton SLX, Salomon F3.0, Burton Fiend LTD
Bindings: Ride Rodeo
Set Up: Set back a bit 15 front -6 back

While most of Ride's set back boards went to Hybrid Camber the Ride Wild Life is still doing a flat to rocker set up.  For some this might still work pretty well as it does have a very slight advantage over most of Ride's hybrid camber shapes when it comes to floating in powder and giving a more catch free ride. On the other hand it doesn't have the spring their hybrid camber boards have when it comes to carving, ollies and jumps. The Wild life has a similar ride to the Ride Manic but caters more towards the intermediate to advanced rider instead of the beginner to intermediate.  If are into Ride's ultra damp personality under foot and like all mountain riding it's not a bad board.  I'd rather see Ride combine the Manic and Wild Life in to one board priced about $399 instead of having both of these but I don't know shit about marketing and all that stuff that factors into their decision making process.
Ride Wild Life Images

We try to get as many images of the Ride Wild Life, but forgive us if they're not all there.
2021
2018
2017
2016
2015
2014
2013
Ride Wild Life User Reviews
If you can't buy through the links above, you can support the site with: