Never Summer Proto Synthesis 2021-2023 Snowboard Review
| | |
| --- | --- |
| Riding Style | All Mountain Freestyle |
| Riding Level | Intermediate - Expert |
| Fits Boot size (US) | < 8, 8-10, 10-12, > 12 |
| Manufactured in | USA by Never Summer |
| Shape | True Twin |
| Camber Profile | Hybrid Rocker |
| Stance | Centered |
| Approx. Weight | Feels Normal |
| Split | No |
| | |
| --- | --- |
| On Snow Feel | |
| Turn Initiation | |
| Skidded Turns | |
Where To Buy
80% of outdoor sports products are not listed or sold online.
Our team has relationships with hundreds of local snowboarding and outdoor sports shops.
We'll call the shops and email you a list of stores along with pricing and availability.
---
Not sure what to buy?
Get custom advice from Good Ride editors James and Steph.

Get Advice
Never Summer Proto Synthesis 2023 - 2021 Review by The Good Ride
Update 2023: The Never Summer Proto Synthesis hasn't changed since 2021 so this review still stands in 2023. 

Turn Ons/Swipe Right: Augmented Camber from the Ripsaw Proto TypeTwo. A little more aggressive ride but still very forgiving. Great Mtn Freestyle Twin.
Turn Offs/Swipe Left: If not Asym why not put set back inserts like the Peacemaker…especially if you call it an "all mountain" board.
Summary
The Never Summer Proto Synthesis has a new shape, no asymmetrical sidecut and a little extra camber. It isn't like the Proto Type Two but a pretty fun mtn freestyle ride.
Ethics Statement: We don't get paid by the manufacturer to write these reviews and this is our unfiltered opinion. We do make money from the "Where To Buy" links, but this is our best attempt at an honest and objective review from an average riders' perspective.
Never Summer Proto Synthesis 2021-2023 Snowboard Review- How it rides and who it is for

How This Review Happened: We borrowed this for an extended demo and will send it back…eventually…maybe…
Size: 155
Days: 3
Conditions: Late spring conditions that were soft, wet and messy. Not ideal but stoked to have it after the shut down.
Riders: James (Size 9, 5'10" 185-190lbs), Peter (Size 8, 5'11" 185lbs)
Boots: Adidas Tactical ADV
Insoles: Sandsole Custom Insoles,  F.I.T. Gameghangers Low Profile , F.I.T. Gamechangers
Bindings: Union Strata, Union Contact Pro/Union Superpro, Drake Legend
Similar Boards (but not the same): Never Summer Proto Type Two, Nitro Fury,  Yes Greats, Lib Tech Hot Knife, Stone Message, Prior Wildcard, Marhar Darkside
Set-Up: 21.5" Wide. 15 front -15 back. Centered
Sizing
Here are some ideal US boot sizes for these boards. You can of course go bigger or smaller but these again are just the ideal sizes.
149: 7-8
152: 8-9
155: 8.5-9.5
158: 9-10
161- 9-10
154x 10-11
157x 10.5-11.5
160x 11-12
163x 11-12
159DF 13.5+
162DF 13.5+
Shape/Camber/On Snow Feel/Ability Level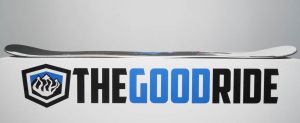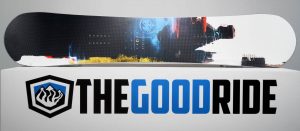 The shape changed from asym twin to a regular true twin. We always love riding an Asym Twins like the Proto Type Two but this had a great feel to it and after a few turns we weren't missing the asym. The Never Summer Proto Synthesis tracks pretty well for hybrid rocker and the Shockwave camber profile seems to improve the stability a little bit. It is still not as easy as hybrid camber to one foot and flat base in harder snow but its a little closer than ripsaw. In a time of so many tapered directional rides its always good to mix it up and get back on a double ender and get that centered feel between the feet. Never summers camber, and all camber profiles, can vary from board to board because wood cures differently. Some will get more rocker and others will get less so your board could end up more stable or more loose.
Flex/Pop/Buttering
Hybrid rocker boards like the Never Summer Proto Synthesis doesn't track as well as hybrid camber but it has much more energy in the tip and tail. It really pops well off the tip/tail and has a lot of snap out of a butter as well. Speaking of butters, it is more work than the Proto Slinger for sure but still very doable. The demo model we had felt like it took a little more effort than the Proto Type Two. Never Summer makes boards that feel much more damp than their flex but still pop hard. This is no exception.
Speed
You can point it with the Never Summer Proto Synthesis pretty well. It has a fast base and a damp ride. The tip/tail are a little bit off the snow but I didn't feel much chatter when I was riding. Very good for a twin.
Uneven Terrain
The Never Summer Proto Synthesis is an all day rider that can even give you a pretty fatigue free ride all day on weekends. It can vibrate from that micro bumpy or messy snow but it doesn't pass up into your joints and can even power over chunder at moderate speeds.
Edge Hold
Pretty much on par for Never Summer grip wise and felt like all the other NS boards we have ridden (most of them made the last 8 years) so the subtle disruption in the sidecut should be fine in hard snow. We will know more on how the Never Summer Proto Synthesis when the mountains open for the 20/21 seasson.
Turn Initiation
Pretty quick but not twitchy or super fast.
Turning Experience/Carving
The Never Summer Proto Synthesis can carve hard. There is a lot of camber in this hybrid rocker profile and you can feel it spring out of a turn. There is less hurry up out of the turn that you can sometimes get from hybrid rocker. What I mean by that is right when you are enjoying the effort it took to bend the camber in that carve and its loading up to spring you out it happens a little prematurely. Its not as bad as some other things that happen prematurely but its nice to see that middle part of the carve not hurried up as much.
Powder
Good enough for a twin riding centered but if you want to set this back for extra directional float in powder this isn't the call. If they had set back inserts it would really open this up as a really good directional ride in powder. That is why we call this Mtn Freestyle instead of All Mountain.
Conclusion
So it was sad to see the Proto Type Two go but having the Never Summer Proto Synthesis replace it isn't a bad thing at all.
Never Summer Proto Synthesis Specs
Never Summer Proto Synthesis Images
Never Summer Proto Synthesis User Reviews
If you can't buy through the links above, you can support the site with: