Never Summer Proto Slinger 2021-2023 Snowboard Review
| | |
| --- | --- |
| Riding Style | Freestyle |
| Riding Level | Intermediate - Expert |
| Fits Boot size (US) | < 8, 8-10, 10-12 |
| Manufactured in | USA by Never Summer |
| Shape | Asymmetrical Twin |
| Camber Profile | Hybrid Rocker |
| Stance | Centered |
| Approx. Weight | Feels Normal |
| Split | No |
| | |
| --- | --- |
| On Snow Feel | |
| Turn Initiation | |
| Skidded Turns | |
Where To Buy
80% of outdoor sports products are not listed or sold online.
Our team has relationships with hundreds of local snowboarding and outdoor sports shops.
We'll call the shops and email you a list of stores along with pricing and availability.
---
Not sure what to buy?
Get custom advice from Good Ride editors James and Steph.

Get Advice
Never Summer Proto Slinger 2023 - 2021 Review by The Good Ride
Update 2023: The Never Summer Proto Slinger hasn't changed for 2023 so this 2021 review still stands. 


Turn Ons/Swipe Right: Soft, damp, poppy, easy turning & great switch. Great park board that rides the mountains well.
Turn Offs/Swipe Left: Best for riding perfectly duck and not ideal for more directional stances. Can feel loose/auto spinny between the feet in harder snow.
Summary
The Never Summer Proto Slinger has the same shape and overall ride as the Funslinger but with a little extra camber and a little less rocker. It gives the board a little bump in pop/stability without messing with the overall personality that we really liked. This is a great call for those that want a competent all rounder in the park but still want to have a pretty good time on the mountain. Due to Covid-19 we didn't get to test this how we wanted to so we will do a follow up review this winter when we get some good snow.
Ethics Statement: We don't get paid by the manufacturer to write these reviews and this is our unfiltered opinion. We do make money from the "Where To Buy" links, but this is our best attempt at an honest and objective review from an average riders' perspective.
Never Summer Proto Slinger Review- How it rides and who it is for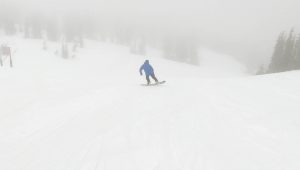 How This Review Happened: We borrowed this for an extended demo and don't want to send it back.
Size: 156
Days: 2
Conditions: Pretty soft not great spring conditions but we were stoked to be out there after being shut down.
Riders: James (Size 9, 5'10" 185-190lbs), Peter (Size 8, 5'11" 185lbs)
Boots: Adidas Tactical ADV
Insoles: Sandsole Custom Insoles,  F.I.T. Gameghangers Low Profile
Bindings: Union Contact Pro/Union Superpro
Similar Boards (but not the same): Rossignol Jibsaw, Yes Jackpot, Never Summer Funslinger, Ride TwinPig, Signal Park,
Set-Up: 21.5" Wide. 15 front -15 back.  Centered
Suggested Sizing
Here are some ideal US boot sizes for these boards. You can go a little bigger but these are ideal sizes for the board width. Boot sizing is most important, weight is second and height is a distant 3rd.
146: 7-7.5
149: 7.5-8
151: 8-8.5
153: 8.5-9
156: 9-9.5
159: 9.5-10
154x: 10-10.5
157x: 10.5-11
160x: 11-12
Shape/Camber/On Snow Feel/Ability Level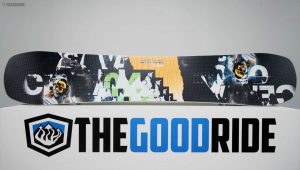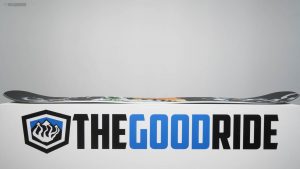 The new augmented camber profile (called Shock Wave) gives the Never Summer Proto Slinger a little more stability with less rocker and more camber. However, the tip/tail are still off the snow like with ripsaw camber. One thing with NS boards (and all boards really) is the wood cures differently from board to board. One board could have the tip/tail almost touching and be really stable like hybrid camber boards in all conditions. Another could have the tip/tail well off the ground and feel loose autospinny in harder snow. For example my Proto Synthesis I have with the same Shock Wave Camber profile has a tip/tail that almost touches the table where my Proto Synthesis has a tip/tail off the table a good bit. Yes there is more camber but with the tip/tail still not in hard contact with the snow anyone can ride it. It is more stable one footing and flat basing compared to ripsaw camber and even more so compared to Rocker & Camber but it is still not quite stable.
Flex/Pop/Buttering
What can be a little frustrating with the auto-spin/loose feeling with the rocker between the feet is really cool when talking about what this camber profile can do flex wise. The Never Summer Proto Slinger actually has much more energy in the tip/tail from that camber and combined with whatever special sauce they smeared into the wood underneath it pops hard. It also bends really well in the middle of the board so it is really easy to butter without being so easy you will butter onto your ass first try. Never summer has minimal compromise with making the board feel damper than its flex while still being super poppy.
Speed
Not a bomber. Its ok on medium sized runs but it is not a big steep run big mtn board. Its for park first but the Never Summer Proto Slinger isn't bad out on groomers either.
Uneven Terrain
So great for the flex. Soo great. Never Summer does an amazing job at making their boards fun to ride all day. If you ride all day on a Saturday this is a great choice.
Edge Hold
The Never Summer Proto Slinger has some very subtle disruption throughout the sidecut that usually keeps your edge from sliding out from underneath you if you hit a hard patch.
Turn Initiation
Medium/Fast bordering on medium is how the Never Summer Proto Slinger turns. It turns when you need it to pretty easy but it likes to track straight more than it likes to turn. This is great for approaching park features and landing out of them. This is a pretty cool thing to make happen with an Asym as many we tried are more turny than tracky.
Turning Experience/Carving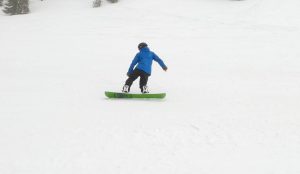 So we didn't have a Funslinger to compare but man this soft little board can carve well for what it is. Yeah if you are someone looking to make more aggressive carves the Proto Synthesis is the call because that stiffer flex will match up better with a mountain freestyle caver but the Never Summer Proto Slinger will be quite fun.
Powder
Size vs. Size, we like the Never Summer Proto Slinger better than the Proto Synthesis because of the extra nose/tail but many will be riding this board a size smaller so it evens back out. It is good for riding centered and it isn't really made for setting it back.
Conclusion
We really liked the Funslinger so weren't sure why they dropped it from the line at first. Now we get it. The Never Summer Proto Slinger is just an evolved Funslinger with the same shape/specs and just a newer camber profile. It is still a very recommendable ride and I would love to own a 153 for slow speed buttering/mountain play, riding pipe, hitting small jumps and the occasional easy jib. You know, being a old kiddy park hero like the kid who still hasn't graduated high school at 21.
Never Summer Proto Slinger Specs
Never Summer Proto Slinger Images
Never Summer Proto Slinger User Reviews
If you can't buy through the links above, you can support the site with: