Cardiff Powgoda Enduro Split 2021-2023 Snowboard Review
| | |
| --- | --- |
| Riding Style | Alternative Freeride |
| Riding Level | Intermediate - Expert |
| Fits Boot size (US) | 8-10, 10-12 |
| Manufactured in | China |
| Shape | Tapered Directional |
| Camber Profile | Directional Camber |
| Stance | Setback -5mm |
| Approx. Weight | Feels Normal |
| Split | Only in split |
| | |
| --- | --- |
| On Snow Feel | |
| Turn Initiation | |
| Skidded Turns | |
Where To Buy
80% of outdoor sports products are not listed or sold online.
Our team has relationships with hundreds of local snowboarding and outdoor sports shops.
We'll call the shops and email you a list of stores along with pricing and availability.
---
Not sure what to buy?
Get custom advice from Good Ride editors James and Steph.

Get Advice
Cardiff Powgoda Enduro Split 2023 - 2021 Review by The Good Ride
Update 2023: The Cardiff Powgoda Enduro Split has not changed so this 2021 review still stands. 
Turn Ons/Swipe Right: Very turny, excellent float, fast base, and solid stability on the uphill.
Turn Offs/Swipe Left: Not ideal for big mountain bombing.
Summary
The Cardiff Powgoda Enduro Split is another solid split in the Cardiff line. The set back directional cambered board performs well in a variety on conditions on the skin track and tackles steep terrain with relative ease. With the rockered nose and increase width from the solid the Powgoda floats well in powder and can handle a variety on snow conditions on the way down.
Ethics Statement: We don't get paid by the manufacturer to write these reviews and this is our unfiltered opinion. We do make money from the "Where To Buy" links, but this is our best attempt at an honest and objective review from an average riders' perspective.
Cardiff Powgoda Enduro Split 2021-2023 Review- How it rides and who it is for
How This Review Happened:
We borrowed this for an extended demo and sent it back.
Size: 158cm
Days:
Conditions:   Mostly powder with with varible ice and wind loading up high
Riders:  Clint (Size 10, 5'10", 165-175lbs) James (Size 9, 5'10" 185-190lbs),
Boots: K2 Aspect, Burton Tourists
Bindings: Karakoram Prime Connect Ci
Jacket: Patagonia Pow Slayer
Pant: Patogonia Pow Slayer Bib
Helmet: Poc Fornix Mips
Goggle: Smith IO Mag, Smith 4D Mag
Gloves: Burton AK Guide Glove, Kinco Gloves
Similar Boards (but not the same):
Set-Up: 21.5",front -6 back.
Approximate Weight:
(We don't put in the exact weight because with wood cores there is no consistency in a boards weight)
Sizing
Here are some ideal US boot sizes for these boards. You can of course go bigger or smaller but these work best for not turning the board slower than it should be and not having the dreaded Toe & Heel Drag.
152- 7-9
155- 8-10
158- 10+
162 –10+
Shape/Camber/On Snow Feel/Ability Level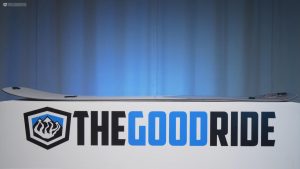 The shape of the Cardiff Powgoda Enduro Split is pretty directional but not super directional. There is a big ass nose going down to pretty small tail. There is a good bit of taper and you feel it. Especially with the set back camber. It really is a back footed ride but it isn't technical or catchy. It is very forgiving and easy to skid a turn.
Flex Personality
The Cardiff Powgoda Enduro Split has a medium/stiff flex but the tip and tail are much easier to butter than you would think for it's flex. The pop is really good off the tail and there is a nice balance between feeling damp and poppy.
Speed
The base of the Cardiff Powgoda Enduro Split is super fast. It has a really easy glide to it and it is up there with the best of the best. If you want to bomb get the Bonsai but this isn't going to fall apart if you point it now and then.
Uneven Terrain
I found the Cardiff Powgoda Enduro Split to be a board that can handle a variety of conditions. Does well in deep powder and is pretty stable in uneven terrain at moderate speeds. Great intermediate do-it-all split board
Edge Hold
Locked in pretty well on edge. Not as well on edge at speed as the Bonsai but had descent grip for the set back directional cambered board . Doesn't grab at all in soft snow.
Turn Initiation
The Cardiff Powgoda Enduro Split has a smooth but medium/fast turn to it. I never felt like I needed more in tight spots
Turning Experience/Carving
I love the camber in the tail and it makes the Cardiff Powgoda Enduro Split soo much more than a pow board. You can make these quick slashy turns and it springs pretty hard. If you lean back into the camber it is a much more rewarding carve than you would think. It has a pretty rewarding and springy circle carve to it.
Powder
So the Cardiff Powgoda didn't quite float as well as the Jones Mind Expander or the Capita Spring Break Powder Glider but it is pretty close. There is a good bit of set back on board. With a 22" stance width at what I think is the reference stance there is a 3.375" set back on board. Set all the way back at 22" you can get 4.375" back from center of board. Combine that with all that rocker from the front foot to the big shovel nose, the small tapered tail and you have a very easy floater. It might not float as well as some of my favorites but I love the pop off the tail and would be happy to ride it when it's deep. The split 158 is wider than than the solid and I felt that extra width helped it float like my favorite solid pow boards. It is one super fun split as well.
Sidehill on the Up
The Cardiff Powgoda Enduro Split performed will on the up. The camber in between the was a great help when I was side hilling on steep terrain. With variable wind blown and icy conditions up at higher elevations, edge hold was good and didn't have any issues sliding out.
Kick turns
The Cardiff Powgoda Enduro Split kicked turned with ease. Felt stable and comfortable with shifting my weight onto one foot. No issue of the weight on the nose in split-mode wanting to catch in deeper snow which a lot of Powder oriented Split boards struggle with.
Conclusion
The Cardiff Powgoda Enduro Split is a Split board that performs best in powder conditions. But with the setback directionally cambered, slightly tapered shape. I gives you the stability in a variety of snow conditions on the up than more true directionally shaped pow boards with out sacrificing anything on the way down. If you're looking for one split board to tackle it all. This should be high on your list.
If this review helped, we'd appreciate if you:
Cardiff Powgoda Enduro Split Specs
Cardiff Powgoda Enduro Split Images
Cardiff Powgoda Enduro Split User Reviews
If you can't buy through the links above, you can support the site with: