Arbor Formula Rocker 2016-2023 Snowboard Review
| | |
| --- | --- |
| Riding Style | All Mountain Freestyle |
| Riding Level | Beginner - Intermediate |
| Fits Boot size (US) | 8-10 |
| Manufactured in | Dubai by SWS |
| Shape | Directional Twin |
| Camber Profile | Continuous Rocker |
| Stance | Centered |
| Approx. Weight | Feels Heavy |
| Split | No |
| | |
| --- | --- |
| On Snow Feel | |
| Turn Initiation | |
| Skidded Turns | |
Where To Buy
80% of outdoor sports products are not listed or sold online.
Our team has relationships with hundreds of local snowboarding and outdoor sports shops.
We'll call the shops and email you a list of stores along with pricing and availability.
---
Not sure what to buy?
Get custom advice from Good Ride editors James and Steph.

Get Advice
Arbor Formula Rocker 2023 - 2010 Review by The Good Ride
Update 2023: Not sure but the Arbor Formula Rocker 2023 seems to have an extra set of inserts but other than that it seems to be the same ride I tested in 2021
Turn Ons/Swipe Right: Great board for the price. Very catch free forgiving beginner ride. Good pop between the feet.
Turn Offs/Swipe Left: Could get bored of this as you progress. Little to no setback on board for directional float in powder so not ideal as an all mountain board as described.
Summary
The Arbor Formula Rocker is a very loose auto spinny but forgiving easy ride for beginners that want an easy directional twin to learn on.
Ethics Statement: We don't get paid by the manufacturer to write these reviews and this is our unfiltered opinion. We do make money from the "Where To Buy" links, but this is our best attempt at an honest and objective review from an average riders' perspective.
Arbor Formula Rocker 2021-2023 Snowboard Review- How it rides and who it is for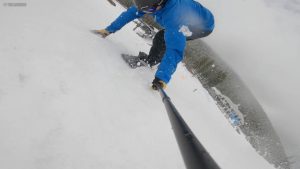 How This Review Happened: We borrowed this for an extended demo and sent it back. However it wasn't an ideal demo due to Covid-19 Restrictions.
Size: 158
Days:  1
Conditions: Wet late spring snow thanks to Mt. Bachelor opening up a few runs for pass holders.
Riders: James (Size 9, 5'10" 185-190lbs)
Boots: Adidas Tactical ADV
Insoles: F.I.T. Gamechangers,
Bindings: Union Contact Pro/Union Superpro
Similar Boards (but not the same):, Lib Tech Terrain Wrecker, Endeavor Ranger, Capita Outerspace Living, Yes Basic, Rossignol Jibsaw,
Set-Up: 21.5" Wide. 15 front -15 back.
Sizing
Here are some ideal US boot sizes for the Arbor Formula Rocker boards. You can of course go bigger or smaller but these again are just the ideal sizes.
152: 7.5-8.5
155: 8-9
158: 9-10
161: 9-10
159mw: 10.5-11.5
162mw: 11-12
Shape/Camber/On Snow Feel/Ability Level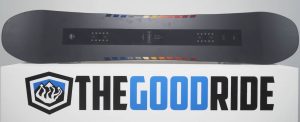 The Arbor Formula Rocker is a directional Twin with approximately a 1cm longer nose than tail. With only a pair of centered 5×2 inserts it rides really centered. This is is good for learning if you take lessons because that is how instructors want you to learn. It is very loose but very catch free but better to auto spin than to catch an edge and slam into the snow.
Flex/Pop/Buttering
The flex is pretty middle ground from tip to tail. The continuous (Parabolic) rocker makes it easier to butter than you would think from flexing it in the shop. It also pops pretty easy between the feet where the rocker is on an ollie.
Speed
Not a super fast base or a really damp ride but it is all you need to learn. The base has middle ground glide in all conditions. Never a big high or a big low and it doesn't need to be waxed as much as other sintered bases.
Uneven Terrain
The Arbor Formula Rocker is not ideal for powering over chunder at higher speeds but great for all day riding like on a crowded Saturday in messy snow. It doesn't pass up chatter into your joints and does not fatigue you.
Edge Hold
Great grip in hard snow that is confidence inspiring without grabbing too much in soft snow. If you ride in really hard areas like on the east coast then you might want more grip but it's pretty good for most conditions you want to ride.
Turn Initiation
Pretty quick edge to edge and the Arbor Formula Rocker is easy in just about any situation. It isn't super fast but also is never hard to turn this board if it is sized up properly for your specs.
Turning Experience/Carving
Not that exciting and you might enjoy the Arbor Formula Rocker System Camber there. It will be more fun to turn but will have less float in powder.
Powder
The Arbor Formula Rocker does a great job for a twin with a centered stance. All that rocker makes for an easy float for those that ride centered. It just doesn't have as much easy directional float compared to most All Mountain boards that have much more setback on board though. Its mainly for those who plan to set it up once and then never move the bindings around according to the conditions. AKA a good mountain freestyle board.
Park
Pretty good all rounder throughout the park for getting a taste. Doesn't shine at any one thing but doesn't do that poorly either.
Conclusion
So if you are on a budget and want an easy learning board with great grip the Arbor Formula Rocker could for sure work.
Arbor Formula Rocker Past Reviews

The Arbor Formula is a good and unique looking directional snowboard for those that are sick of renting and want a good board to learn the basics in the park.  It's stronger in the park but still fun on the mountain. The Arbor Formula is a pretty functional all conditions rocker snowboard for those entry level all mountain freestyle riders.

Ethics Statement: We don't get paid by the manufacturer to write these reviews.  No one is perfect and we do make money from the "Where To Buy" links below, but this is our best attempt at an honest and objective review from an average riders' perspective.


How This Review Happened:  We borrowed this for an extended demo and then returned it.

2014 to 2016 Arbor Formula Changes

The 2014 Arbor Formula changed up the design a little bit. It's got a new slightly more blunted nose/tail as well as a normal 2 x 4 10 pack insert pattern making it much more easy to dial out for your stance width. The old Formula had a 2 x 4 8 Pack insert pattern. This doesn't seem like much but the old 8 pack looked like the old boards from the early 2000's and it was kind of a board from the distant past Snowboard years are like dog years and often times shit can completely change up in 1 year making last year looks complete. Last years formula was hard to center up your stance and have the right stance width with some bindings like Burton Re:Flex that only allow you to align the discs perpendicular to the waist. The ride is still the same as the old formula and it makes for a pretty good beginner board especially for the $300 price tag.

So the board rides pretty much the same but the addition of a modern insert pattern makes this board a lot easier for a beginner/intermediate rider to get more comfortable.  More comfort means more thought on actually learning.  So if you want this board get only the 2014 model.

Size:158

Days: 4+
Conditions: Hardpack to soft and playful spring conditions.
Riders: James
Boots: Burton Imperial and Burton Ions
Bindings: Burton Cartel Re:Flex, Union Atlas.
Stance Width: Centered I think 22″ wide….can't remember but it was more on the narrow side.
Stance Angles: 12 front -12 back

The Arbor Formula is a good beginner to intermediate all mountain freestyle board at a reasonable price.  There is one thing we want to point out in the design of the Arbor Formula.  It has less mounting options for your bindings than most snowboards do these days.  It only has 4 mounting options per binding where most Arbor boards have 7.

On Snow Feel: The Arbor Formula is a good board for learning how to ride regular and switch on groomers.  It's got a moderately loose feel so it's not going to have a tremendous amount of stability between the feet but that is great for the aspiring freestyle to all mountain freestyle rider.  One footing and flat basing can be a little awkward for a beginning rider but it's a lot harder to catch your edge here than other boards with some camber in them.  It's better than a lot of continuous rocker boards I have come across and it's pretty stable for this type of board.

Powder: The float in powder of the Arbor Formula is better than camber so you won't cartwheel as much in the deeper stuff.  This helps to aspire all mountain freestyle riders learn to ride regular or switch in the powder.

Turn Initiation and Carving: The turn initiation is easy so the beginner can turn without too much effort or catching an edge. If this board was a little lighter it might be super easy but I could feel the weight in the turning process. Most people who buy this board won't be carving but when you get to that stage you will find it not as fun as other boards with some camber in them.

Speed: The heavy ride felt pretty damp but it's still loose between the feet and a little bit chattery.  I expected this to offer up speed similar to the Westmark but it didn't.  Still, it's not bad for a continuous rocker board.

Uneven Terrain: The flex here is a pretty solid medium and the board's tech seems to be a bit on the low end so shock absorption in uneven terrain was not that strong.  It passed a lot of the shock up through the bindings into my body. It's good enough for learning how to ride but I'd get tired of this pretty quick if I constantly rode uneven terrain.

Approximate Weight– Pretty heavy but heavy means sturdy. It's probably, pound for pound the heaviest board in Arbor's line.

Edge Hold:  The system/grip tech sidecut works very well to create a good grip without feeling overly grippy like some complain magnetraction can do. Even on a hard, cold and windy day that stripped off all the good snow to leave the cement-like block beneath the Arbor Formula held it's edge fine. I was happy to have it and I felt secure when it came to stopping and keeping control over my turns.

Flex: Pretty mid flexing board but because of the continuous rocker shape, the board is pretty easy to butter and press.

Switch: It seemed very easy either way and it's borderline excellent.  There is a slight difference in the flex between the nose and tail but otherwise, it's very easy.

Rails/Jibs– Very easy to jib and it can handle hard hits/mistakes in the jib park. It's not an Arbor Draft but it can hang there for all day learning sessions.

Pipe: Great for beginning pipe sessions but not a board for the accomplished pipe rider. there is enough edge hold and a catch-free ride that can handle the pipe in any condition.

Jumps: The pop is not bad but the weight makes it a little harder to leave the ground than it should be.  Still it is good for learning how to ollie and hit kickers in the park.

All in all this is a good beginner snowboard.  Once you get better, the Arbor Formula will become obsolete but it's a good place to start.  Our only real complaints were the weight and the widely spaced inserts in the board.
Arbor Formula Rocker Specs
Arbor Formula Rocker Images

We try to get as many images of the Arbor Formula Rocker, but forgive us if they're not all there.
2023
2021
2018
2017
2016
2015
2014
2013
2012
2011
2010
Arbor Formula Rocker User Reviews
Arbor Formula Rocker 2016-2023 Snowboard Review
SKU
UPC
Model
confidence/great starter
Aug 18, 2016
by
calen
Ability Level: Beginner/intermediate •
Riding Style: Groomers/glades •
Days You Ride A Year: 10 •
Height, Weight And Boot Size (for Boards, Boots & Bindings): 5'9 210lb boot 11
2nd board i rode and it was much more stable than my first. 161cm
Midwide. I think the midwide might have been too much though. Made it stiffer? Not a lot of pop. Heavy. On east coast held pretty good on crusty stuff. It being slow and heavy and possibly too big made me learn how to carve to get the board to not loose a lot of speed to keep up. I would recommend this board to any one starting
Out but get a little smaller than the size/weight chart says to and
Maybe rent first. It felt really stiff to me. With no rebound on the pop.
Cant beat the price though. Solid constuction.

---
If you can't buy through the links above, you can support the site with: