Epic Water Filters Everyday Filter 2020 Review
Epic Water Filters Everyday Filter 2020 Review by The Good Ride
The Everyday Filter from Epic Water Filters is great for the around town adventures, or for when you have a tap water source available. It is made to use with the filtration bottles from Epic Water Filters. And is easy to switch out with the Outdoor Adventure Filter when you go backpacking or hiking.
Ethics Statement: We don't get paid by the manufacturer to write these reviews.  We do make money from the "Where To Buy" links. But this is our best attempt at an honest and objective review from an average camper's perspective.
How This Review Happened: This product was sent to us for a review.
Testers: Steph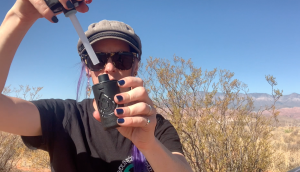 Functionality: The  is really simple to install and change out. You just attach it to the straw and screw the lid onto the bottle.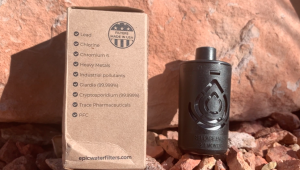 The Everyday Filter removes up to 99.9999% of waterborne pathogens like Giardia and Cryptosporidium. While also removing chlorine, VOCs, heavy metals, industrial pollutants, agricultural runoff and trace pharmaceuticals in addition to 68% of fluoride.
It doesn't remove biological pathogens like bacteria and viruses. The Outdoor Adventure Filter does that.
You are able to use this filter with any available tap water source you have. It is not rated for rivers, lakes or streams.
If fits in any of their filter bottles and can filter up to 75 gallons of water.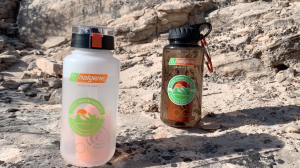 To check out the Nalgene Outdoor OG Woodsman Bottle review click here.
Or to see the Epic Nalgene OG Ultimate Travel Bottle review click here.
Epic Water Filters Everyday Filter Images
Epic Water Filters Company Information
Epic Water Filters Everyday Filter User Reviews
Where To Buy
No obligation, but these links & ads support the site.
If you can't buy through the links above, you can support the site with: