Jack Wolfskin Women's Prelight Jacket Review
Where To Buy
80% of outdoor sports products are not listed or sold online.
Our team has relationships with hundreds of local snowboarding and outdoor sports shops.
We'll call the shops and email you a list of stores along with pricing and availability.
---
Not sure what to buy?
Get custom advice from Good Ride editors James and Steph.

Get Advice
Jack Wolfskin Women's Prelight 2024 - 2023 Review by The Good Ride
This is a look at the Jack Wolfskin Women's Prelight 2.5L jacket. A windproof and waterproof hiking layer that is also very packable.
Ethics Statement: We don't get paid by the manufacturer to write these reviews.  No one is perfect and we do make money from the "Where To Buy" links below, but this is our best attempt at an honest and objective review from an average hiker's perspective.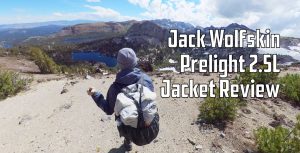 Time Codes
00:00 – Intro 00:26 – Steph's Specs 00:40 – Sleeves 01:12 – Hood 01:51 – Pockets 01:57 – Bottom Cinch 02:13 – Waterproof and Windproof 02:39 – Weight 02:57 – Fabric 03:08 – Taped Seams 03:19 – Packability 03:30 – Fit With Insulation Layer 04:10- Using The Jacket 04:57 – Experience In The Rain 06:22 – Overall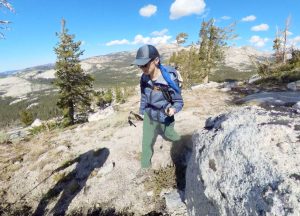 Size Tried: Med
I thought the med fit great for my needs and I usually size up for jackets compared to my measurements. I like a bit of extra room for layering and added movement. Plus I like the extra length in the sleeves I get from sizing up as well.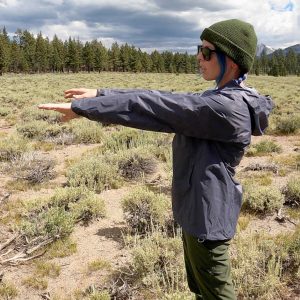 Weight: 165g
Packability: Very packable. It packs down to a very compact size. Great for hiking or backpacking, or just keeping a waterproof layer in the pack just in case.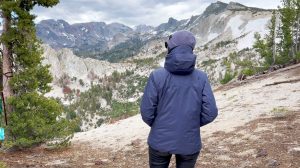 Testing Conditions: I tested this jacket on multiple hikes & outdoor adventures. We had wind, rain, and sunshine alike.
Steph's Specs:
Height: 5'3"
Weight: 108 lbs
Chest: 29"
Upper Chest: 32"
Arm Length (pit to wrist) 20"
Neck: 12.5″
Torso Length (collarbone to pant line) 18"
Shoulder Width 16" wide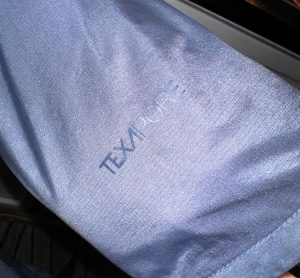 Fabric
The Prelight 2.5L is built with Texapore Pro fabric. A material that has similar waterproof properties to Gore-Tex, but is a bit more flexible and breathable when compared to Gore-Tex.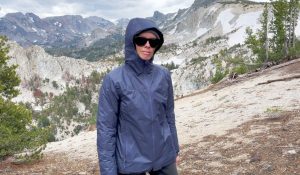 Hood
The hood is nicely shaped and comfortable when up. It offers great peripheral views and isn't constricting at all. There's a lightweight cinch in the back too in case you need it due to wind or whatever. There's also a slight bill at the top to help keep rain off your face. I found it very functional in the rain, I wear glasses and it kept raindrops off my glasses while hiking.
Pockets
The Prelight 2.5L comes with 2 hand pockets. There are no inner pockets or chest pockets.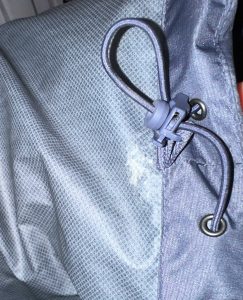 Bottom Cinch
There's a lightweight cinch in the bottom hem of the jacket that works great. And is nice for keeping cold air or wind out if needed without adding too much bulk or weight.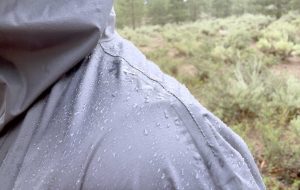 Waterproof And Windproof
I tested this jacket in the many rain storms we have gotten in the area this summer. We had almost daily storms, which meant if I went out hiking I was guaranteed to get wet. So this layer was great to have on hand when the storms rolled in. I wore it through rain and hail for a couple hours straight while carrying a pack as well. I wanted to test the friction point of the shell. It held up really well. At the end of the hike I had just a bit of damp coming through where my backpacking straps were rubbing on my shoulders and upper back. Which is to be expectd, but my shirt wasn't really wet yet. Everything else stayed very waterproof.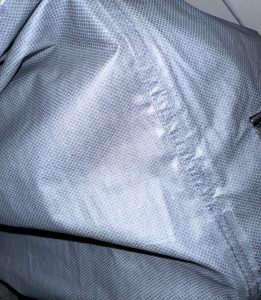 The jacket comes with taped seams as well, but not a waterproof zipper.
The Prelight 2.5L Jacket also holds up great in wind. I found it very windproof, and would be good for more not ideal weather for keeping warm or pairing with an insulation layer as well.
It also dries out quite quickly. After exposure to the rain, it dried within 20 min or so.
Breathability
I found the Prelight 2.5L Jacket pretty breathable for a waterproof layer. But if the temps got warm out, I heated up pretty quickly. So this shell is definitely more ideal for cooler temps. I also wore it during summer snowboarding season at Mammoth this year. I really enjoyed it for that, because it is waterproof, and I could just throw a flannel on underneath. It was warm enough for higher wind speeds, and breathable enough as long as the temps were around 40f or 50f.

Fit With Insulation Layer
I paired this shell with my M Roxy down jacket. The insulation layer is medium bulky. It fit great under the Prelight 2.5L Jacket. I had plenty of range of motion still, and could even put both hoods on without feeling too restricted.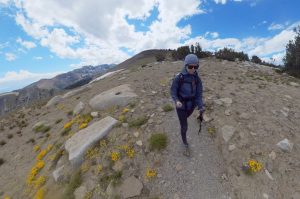 Overall
The Jack Wolfskin Women's Prelight 2.5L is a great choice if you are looking for a lightweight, quality, waterproof shell. It is very packable and holds up really well in wet weather and cooler temps. A good option for hiking or backpacking and layers great with insulation as well.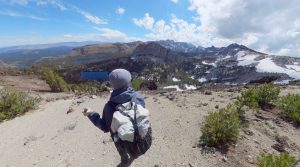 Jack Wolfskin Women's Prelight Images
Jack Wolfskin Women's Prelight User Reviews
If you can't buy through the links above, you can support the site with: