Remind Destin Impact 5mm Review By Steph
Remind Destin Impact 5mm 2023 - 2022 Review by The Good Ride
Remind Destin Impact 5mm Video And Written Review
The Remind Destin Impact 5mm Insoles are custom forming insoles that offer high shock impact while still being lightweight and low profile.
This model is recommended for Low to All arch types.
Ethics Statement: We don't get paid by the manufacturer to write these reviews.  No one is perfect and we do make money from the "Where To Buy" links below, but this is our best attempt at an honest and objective review from an average rider's perspective.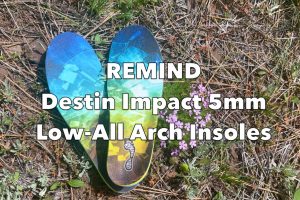 Days: Many
Boots
I tested these insoles with my Vans Luna and K2 Cosmo snowboard boots.
I also tested them with a pair of converse tennis shoes for everyday use.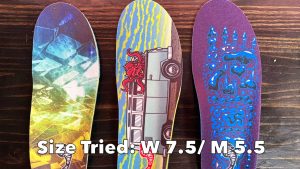 Sizes Available
Men's 4-14.5 & Women's 6-10.5
I tried the size W 7.5 (M 5.5)
I found the sizing to be very accurate. Normally if I use a unisex sizing in insoles, they tend to be a bit too big for my foot and I need to size down or trip the edges of the insole off to fit into my boot. But these fit great.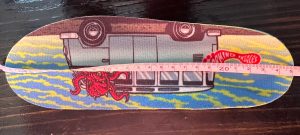 Shock Absorption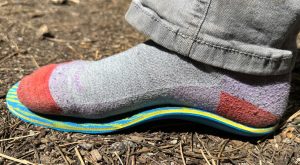 Arch Support
The Destin Insoles from Remind are designed to give more arch support than other insoles in their line. These worked well for my flat feet. I found the arch of the insole to be in the perfect spot for my foot. Sometimes the arch is too prominent or too long, but these fit just right. The support also wasn't too aggressive. The arch support was there but it also compressed and moved as my foot moved. This added a lot too the overall comfort of the insole.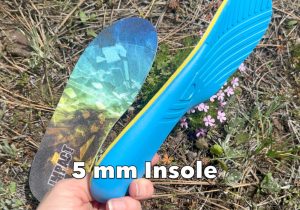 Design
These insoles come with a 3 layer construction.
The blue layer adds cushion and also conforms to your foot as you use them.
The yellow layer absorbs impact.
The top layer is moisture wicking and also has anti-microbial benefits to keep the insoles fresh and bacteria free.
I don't have particularly stinky feet, but I did use these consistently throughout the season and they are still smelling fresh after many long days on snow, wet boots, spring riding, and all types of weather.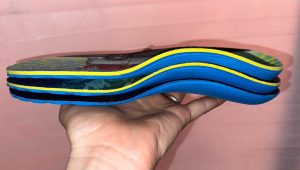 Overall
After using these insoles off and on for a few months throughout the season, I found them to be very comfortable. They were a definite step up from the stock insoles that came in either of my snowboard boots. They also added more warmth to the bottom of my foot than the stock insoles. I had a few days in MT this year that were exceptionally cold, and I could tell the difference when I used these insoles compared to the standard ones I normally have.
These insoles help with foot fatigue while snowboarding or just everyday activities. I really liked the shape of the arch and how it was supportive without being too firm. And they still seem just as good as the first day I put them in my boots. The foam doesn't seem to have compressed that much even after a few months of use.
If this review helped, we'd appreciate if you:
Remind Destin Impact 5mm Images
Remind Destin Impact 5mm User Reviews
Where To Buy
80% of outdoor sports products are not listed or sold online.
Our team has relationships with hundreds of local snowboarding and outdoor sports shops.
We'll call the shops and email you a list of stores along with pricing and availability.
---
Not sure what to buy?
Get custom advice from Good Ride editors James and Steph.

Get Advice
If you can't buy through the links above, you can support the site with: