CEP Mid Support Knee Sleeve Review By Steph
CEP Mid Support Knee Sleeve 2024 - 2023 Review by The Good Ride
CEP MID SUPPORT KNEE SLEEVE REVIEW
This is a review on the CEP Mid Support knee sleeve. This compression sleeve can help with knee stabilization, swelling, pain, and muscle fatigue. Steph tested this knee sleeve on multiple day hikes through the Eastern Sierra mountains.
Ethics Statement: We don't get paid by the manufacturer to write these reviews.  No one is perfect and we do make money from the "Where To Buy" links below, but this is our best attempt at an honest and objective review from an average hikers's & rider's perspective.
How This Review Happened:  We were sent this knee sleeve to test out and review.
Testing Environments
Steph tested this Mid Support Knee Sleeve along with the Max and the Light knee sleeves from CEP on multiple day hikes. Most of the hikes ranged from 7.5 miles/day and anywhere from 1,000ft – 2,000 elevation. So a lot of up and a lot of down. (The downhill is where Steph feels most pain in her knees.)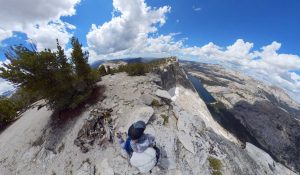 Size Tested: XS
Sizing Available: Unisex sizing from XS-XL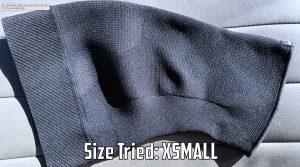 Measurement Ranges For The CEP Light Support Knee Sleeve
Thigh Circumference: 15.5″ – 22″
Calf Circumference: 10.75″ – 17.25″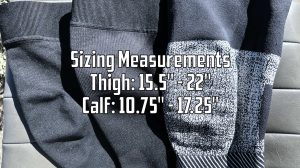 Materials
46% Polyamide, 37% Polyester, 17% Spandex
Testers: Steph
Steph's Specs
Height: 5'3"
Thigh: 16.6″
Calf: 13″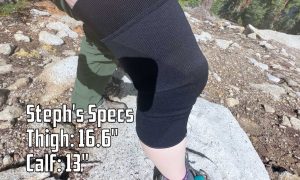 Seamless Construction & Comfort
The CEP Knee Sleeves come with different compression zones throughout the sleeve. The different compression zones are all seamlessly constructed making for a very comfortable sleeve to wear while being very active with a lot of movement.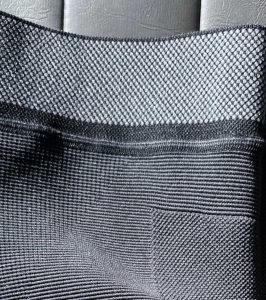 The only seam in the knee sleeve is where the top non-slip band is attached to the compression sleeve. But it is still a pretty smooth seam that doesn't cause any rubbing while wearing it.
The Mid Support Knee Sleeve has a higher material than the Light Support sleeve, and the material also has a bit more texture to it as well. For some reason I started getting a bit of a hot spot on the back of my knee whenever I tested the Mid Support sleeve. But I didn't experience that when I tested the Light or the Max version. It was mostly ok, but on longer hikes I started feeling it rub a bit too much.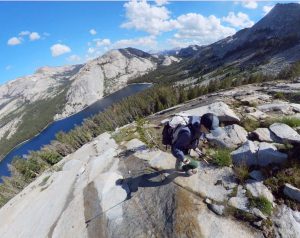 Experience
I used this CEP Mid Support Knee Sleeve on multiple hikes around the Eastern Sierra. I suffer from a couple over-use injuries and knee pain, especially while going downhill. It was very interesting to experience how wearing the knee sleeve helped alleviate the symptoms I get in my knees.
I would wear the mid support sleeve on one knee for a bit and then switch. I also switched between the different compression types that CEP offers as well. When I had the sleeve on one knee I noticed the difference in performance and strength between the knee without the sleeve and the knee with the sleeve. I found the this compression sleeve to be effective in stabilizing my knee, alleviating pain, and also noticed that wearing these compression sleeves while exercising seemed to help with recovery time in my leg muscles.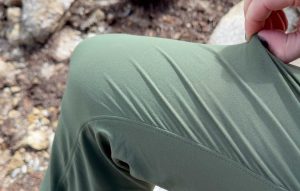 I wore this knee sleeve under my lightweight hiking pants. And it was very low profile and visually, you can't really tell it is under there at all.
This knee sleeve is low profile enough that it should fit under snowboard gear and layering too.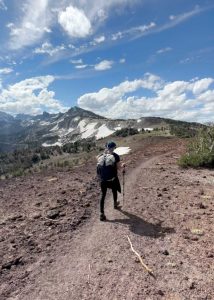 Overall
I found the CEP Mid Support Knee Sleeve to be effective as I tested it during multiple activities outdoors. However, when compared to the Light and Max weight knee sleeves from CEP, I found the Mid weight to be the least comfortable on. Other than that, it stayed in place great during long hikes and performed as advertised. Would be good for hiking, backpacking, snowboarding, or any other activity that may be tough on the knees.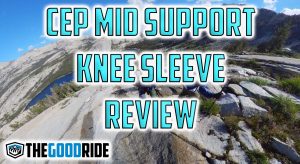 If this review of the CEP Mid Support Knee Sleeve helped, we'd appreciate if you:
CEP Mid Support Knee Sleeve Images
CEP Mid Support Knee Sleeve User Reviews
Where To Buy
80% of outdoor sports products are not listed or sold online.
Our team has relationships with hundreds of local snowboarding and outdoor sports shops.
We'll call the shops and email you a list of stores along with pricing and availability.
---
Not sure what to buy?
Get custom advice from Good Ride editors James and Steph.

Get Advice
If you can't buy through the links above, you can support the site with: