About The Good Ride
About The Good Ride
The Good Ride is a Snowboard Gear Buying Guide that reviews gear from a consumers perspective. It's all about how the gear rides and it's usually from a collective perspective of riders from all ability levels and riding styles. We go to on snow demo's and borrow gear for extended periods of time when we can. Some people think there is a stock pile of gear here but we give all boards, boots and bindings back we review.  If something makes our favorite list we ask the manufacturers for it.  If they don't give it to us it doesn't change the "Favorite" rating and then we buy it if we can afford it. We use our favorites to try other gear.  For example we would try to take out a good ride favorite board and boot to review a new binding because that way you are only on one new thing and you can review it better. We also use our favorite gear on the days when we just ride to have fun.
About Some But Not All The People Who Contribute To The Good Ride
James Biesty (Pronounced Beasty)- I'm the creator, writer of all reviews, primary reviewer and gear whore extraordinaire. Most people call me Beasty but my last name is a bit of an oxymoron.
I'm constantly working to make The Good Ride a comprehensive and painfully objective snowboard gear buying guide. I'm here to evaluate snowboard gear from a consumers standpoint. I don't have any ties to manufacturers, a second job in a shop or some hidden agenda. I live in a bubble of riding, writing about gear and hanging with my amazing wife and daughter. Don't ask me if I've seen the latest vid or know this pro snowboarder….I probably haven't or don't. If I watch those vids I don't get any work done so I try to avoid that addiction. I also like to get a collective opinion from my friends of different riding styles and ability levels. If we haven't tried it I'll sometimes asses the gear based on my past experience with similar or the same tech. I'm constantly working to make the site better and I'm always open to feedback.
I also try to to give detailed advice so hit me up if you want some help buying gear. My advice is free and you can take it to any store you like. If I was doing this for the money…..I wouldn't be doing this.
Years Riding- Off an on since 1989. I use to be an avid surfer who occasionally rode but the last 11 years its been exactly the opposite. My entire life revolves around riding and I usually travel for 1 month every year trying to hit up new resorts around the US/Canada or visit old favorites.
Days a Year- 70-100+ if I'm free of injuries and it's a good season. In a season I usually ride 50-100 boards, 20-40 bindings and as many boots as my feet can deal with. I'm also trying as much outerwear I can get my hands on. I go to on snow demos, borrow gear for an extended period of time and sometimes even rent it or even buy it to get my reviews.
Riding Style- I'm still learning new things every year but this is where I'm at now. I love steep terrain, love to carve, like to straight line when conditions are good and finding natural jumps. I love riding switch and do so about1/2 of my day on the hill. I love to slow down, butter and play around too.  I'm not strong in the jib park, jump park or pipe these days but still like to ride there despite how beat up my body is. Every year I try to learn new things and get better despite the fact my butter is of the popcorn.
Favorite Type of Board- There isn't one. The more I develop as a rider the more I like having boards for all types of moods. I've been a full quiver rider for many years now and it's really fun to see how different designs change your riding mood and perspective. I love having a board for every riding style on the site and use them all.  If I had to pick one board (it would be hell to only have one board) I'd probably want a medium flexing hybrid camber or hybrid rocker directional twin with a twin flex and a set back stance of -20mm. That way I could center up the stance for switch/regular riding on groomer days or days with a little powder and then be able to set it back about -20mm when it get's super deep so I can re-live my surfing days.
Specs- 5'10″ 190 Lbs Size 9 Shoe. My weight fluctuates from about 180-200 lbs depending on surgeries, Bacon intake, and such. Some old friends have described me as stronger than I look but I'm no powerhouse athlete.
Set Up-  I'm most comfortable with a 22.5 to 23 inch stance width but I'm also ok with 22 and 23.5 depending on the board.  For Twins to Twinish boards with a centered stance I like riding 15 in the front and -15 in the back. For a more directional all mountain ride I like having stance angles of 15 to 18 on the front foot and -3 to -9 on the back.  When its a really directional board I like a 18 in the front and 0 to even 6 in the back. I generally try to ride the board the way most will ride it.
Peter Sheiman- Gear Reviewer, Story Teller, Professional Hand Model and Amateur Axe Juggler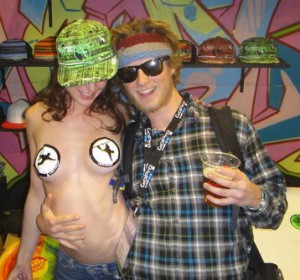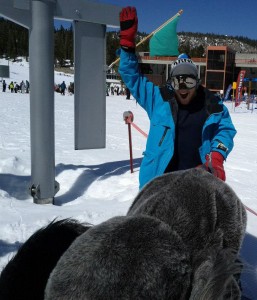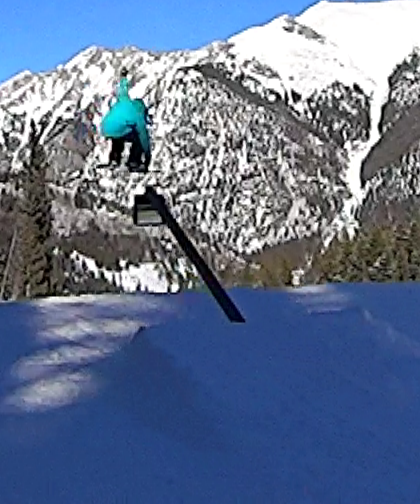 No one has helped the site as much as my Peter.  He has endured long road trips to multiple resorts, worked the trade shows with me holding gear to video and has offered more feedback on gear reviewed than any other Good Rider. He's had fun but also has a taste of how much work is involved to make this site work.  When I go home to call my wife Peter goes out and rages with fellas from the industry to represent the site in the best way possible.
Years Riding- Most of his life.
Years Addicted- Most of his life
Days A Year- 20-50
Riding Style- Peter has a wide open slutty mind….when it comes to snowboarding and really likes anything that is good.  He spent most of his life following his big brother, Eli, down big mountains but now is comfortable anywhere. Peter loves Jibs, Rails, Pow, Jumps, Steep/Sketchy terrain, Carving, riding switch and mounting resort mascots.  The only thing he doesn't truly like is the pipe but I'm going to change that one day.
Specs- 5'11″ 165lbs Size 9 Shoe
Regular
Favorite Type of Board- Hard to say because he likes anything good like I do. He likes aggressive all mountain to freeride boards for powder days, all mountain freestyle boards for groomed days and he's been really into jib boards the last couple of years.
Stance Width- Peter usually he prefers something around 22.5 to 23.5 inches wide. He likes to ride twins centered and directional boards set back.
Stance Angles- When he's riding a centered stance he's more into 15 for the front and -15 in the back.  On a directional board with a set back stance he likes 15 to 18 on the front and -3 to -6 on the back
Kyle Maness- Kyle is a good friend, avid snowboarder and buddy to all.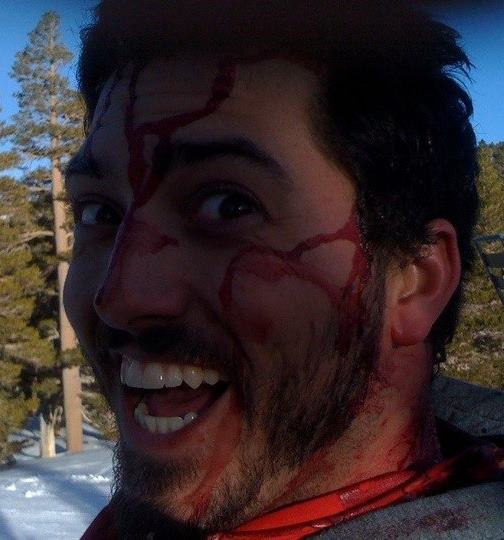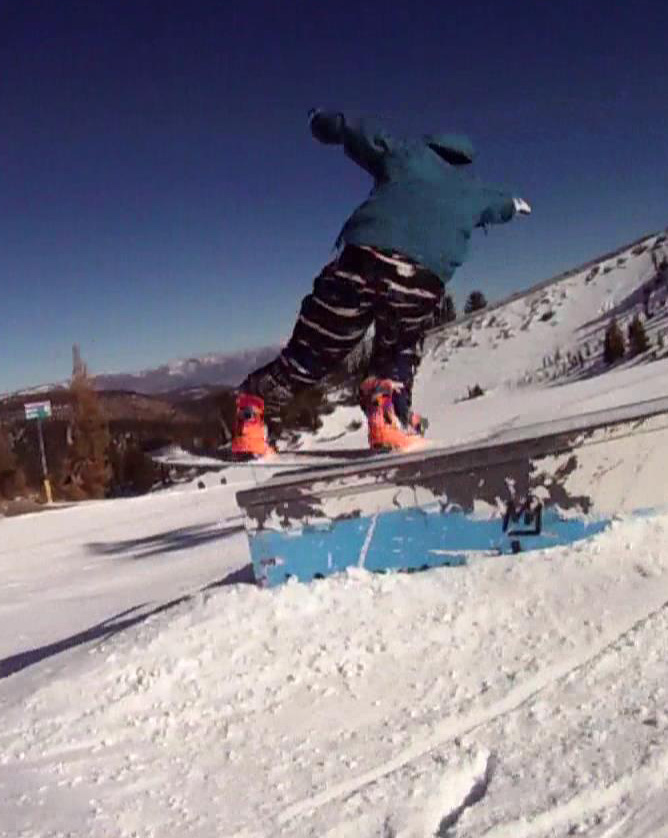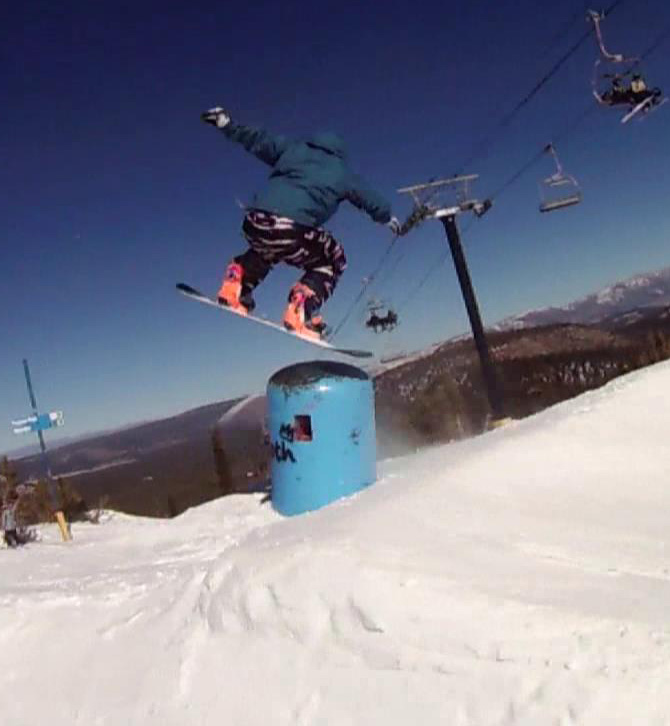 Kyle grew up near big bear and has been snowboarding most of his life.  Kyle has helped me a lot with reviewing gear and is one hell of a guy.
Days a Year- 70+ when he was younger and now about 15-30.
Riding Style- Kyle's core strength is park riding but hes a very good all mountain rider too.  He likes to Ride fast and push it as much as his body will allow.
Specs- 5'7″ 165 Size 11 Shoe
Favorite Type of Board- Freestyle to Jib Specific Twins but he also likes more aggressive all mountain freestyle to all mountain rides. He's even ok with a powder or freeride board. So basically he's a park rider who's open to try anything.  He loves continuous rocker, hybrid rocker and hybrid camber shapes.
Regular
Stance Width- Kyle usually prefers something around 21.5-22.5 inches wide but can also get into the 23′s. He prefers a centered stance but has no problem riding a set back stance as well when it's more appropriate to the boards shape.
Stance Angles- He's up for anything
Jim "Jimbo" Marcotte-Renaissance Man and Snowboard Instructor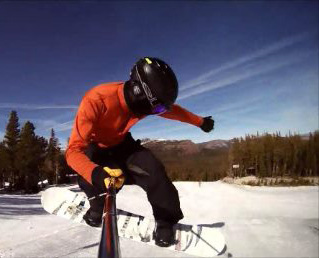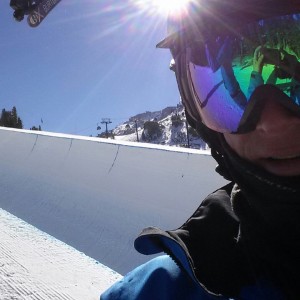 Jimbo has helped me allot with this site and gives a serious shredders perspective of how a board rides.
Years Riding- Forever!
Years Addicted- Since the start.
Days a year- Almost always over 150 and sometimes he even breaks 200.  I think his record year is something like 237 days.
Jimbo is a Level 3 instructor at Mammoth Mountain and helped the editor in his early years become a competent snowboarder.  If you want one of the most technical instructors on Mammoth call 1800 MAMMOTH and ask for Jimbo. I also like that he's big into having your own style instead of the 100% by the book technique that many instructors have.
Riding Style- Jimbo is a true all mountain freestyle rider.  He's more than competent everywhere from backcountry to the jib park. He has a very creative style that is very atypical compared to most instructors you come across.  It's fun to see how he approaches any terrain he comes across and makes you see things to do on the mountain you never have seen before. He rides so well either way you couldn't tell if he's regular or goofy.  He also has zero ego and loves to ride with riders of any level. He's never worried about being cool, what other people are wearing or how people are riding.  He doesn't watch videos either and spends most of his life in perpetual motion. He's one kinetic guy.
Favorite Type of Board- Freestyle to All mountain Freestyle Twins.  He's a big fan of hybrid rocker and hybrid camber boards that can handle anything regular or switch but he's open to trying anything and can make a freeride board look like a freestyle board.
Specs- 6′ 160lbs Size 10.5 boot
Regular but it's hard to tell because he can ride either way exactly the same.
Stance Width- Jimbo can ride any width you give him and constantly changes up his stance width but usually he prefers something around 22-22.5 inches wide. He prefers a centered stance but has no problem riding a set back stance as well.
Stance Angles- He's up for anything and usually will defer to what the other good riders like because it's much more important to us than him.
Eli Sheiman- Gear Reviewer, Conversationalist and Hand Model Director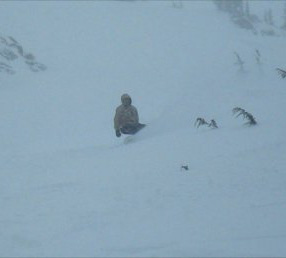 Years Riding- Most of his life
Years Addicted- Most of his life
Days a year 15-30 a year these days but when he was younger he was more of a 70+ kind of guy
Riding Style- Grew up riding in the Pacific Northwest. Eli is pretty much a powder only guy and loves big mountain riding.  He looks like a normal rider on groomers but then transforms into this big mountain show stopper when its dumping.  He is also one of the best guys to have in the car on a road trip and has a great attitude.
Favorite Type of Board- Directional freeride boards to all mountain boards. Right now he's riding the Rossi One Magtek on groomers and the Gnu Billy Goat on Pow Days which is most days he rides.
Specs- 6'1″ 175lbs Size 10.5 boot
Goofy
Stance Width- likes 22 to 22.5
Stance Angles- Happiest with 18 in the front and -6 in the back.
Mary "Sunshine On My God Damn Shoulders" Adam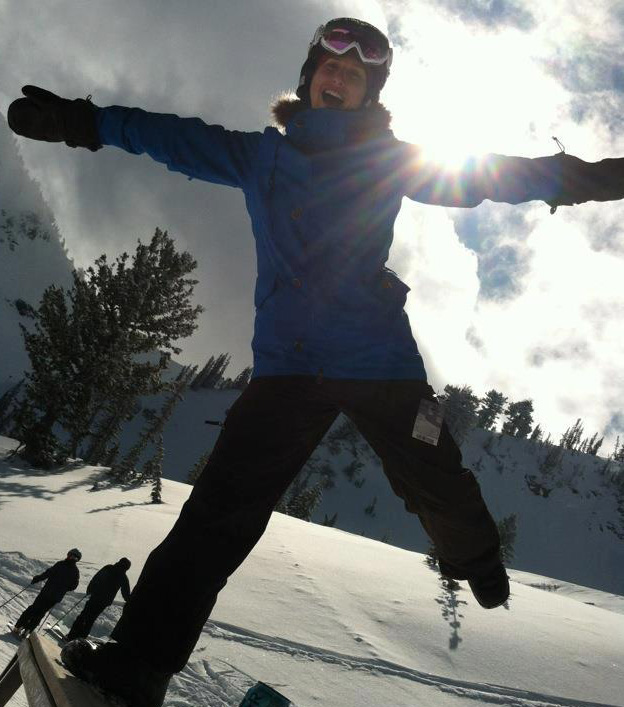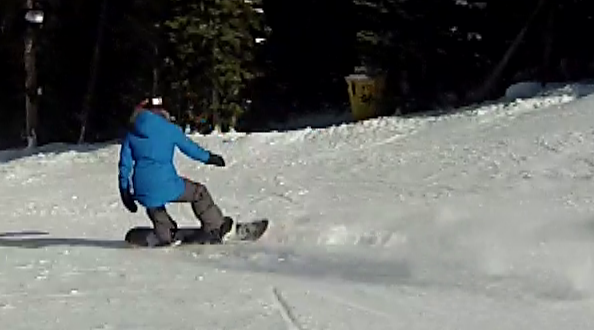 Mary was a Collegiate Boarder X National Champ, instructed for a few years, entered a few half pipe contests in her day and even won a pond skim contest. She also plays men's hockey…..yep don't fuck with her.
Years Riding- Most of her teenage and adult life.
Years Addicted- 14
Average Day's on the hill-  100 when she was younger and now more like 10-30 depending on travel and injuries and work.
Riding Style- Mary comes from a bombing border cross background but also spent a good amount of time riding the pipe. She use to be scary fast and very technical but had a really bad ankle injury that ended her competitive side of the sport.   She's still pretty fast and technical but likes to take it easier these days and just have fun.
Favorite Type of Board- She spent years riding the custom x during her aggressive riding days. She now loves a more mellow ride and owns the 2013 Jones Mountain Twin and that is her favorite.  She usually prefers all mountain to freeride men's boards but tries a ton of boards.
Specs 5'10″ 150lbs or just right and a Size 10 womens boot
Stance Width- Mary is very particular and likes a 21 inch stance width.  Any other stance and she might not like the board.
Stance Angles- Due to her ankle injury she only has one set up that works for her.  She likes 18 in the front and 6 in the back.
Stephen Hruby- My Cousin, Big Foot/Guy Perspective Gear Reviewer and very Funny Guy.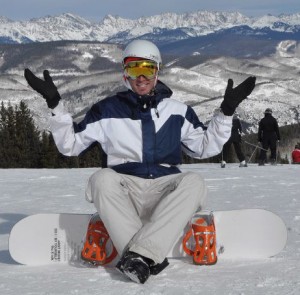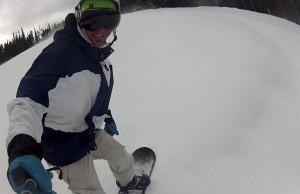 Stephen works at Bever Creek is an avid snowboarder and shows up to try boards with us when we are in Colorado every year for the demos. 
Years Riding- Most of his life
Years Addicted- Ever since he started riding.
Average Day's on the hill-  Now days he's getting about 100 days a year but most of his life was more like 30-50
Riding Style- Stephen likes to take it slow and just fool around the mountain.  He loves finding little jumps, buttering around the mountain and finding little natural features to play with.
Favorite Type of Board- Loves a good soft to med/soft flexing playful freestyle to all mountain freestyle twins.
Specs 6′ 4″ 190lbs and Size 13 boot
Stance Width- 24 inch width.
Stance Angles- Stephen prefers to ride duck with a 12 front -12 back for almost any kind of board he rides.
Won Suh- My Friend and the Buyer for P3 in Mammoth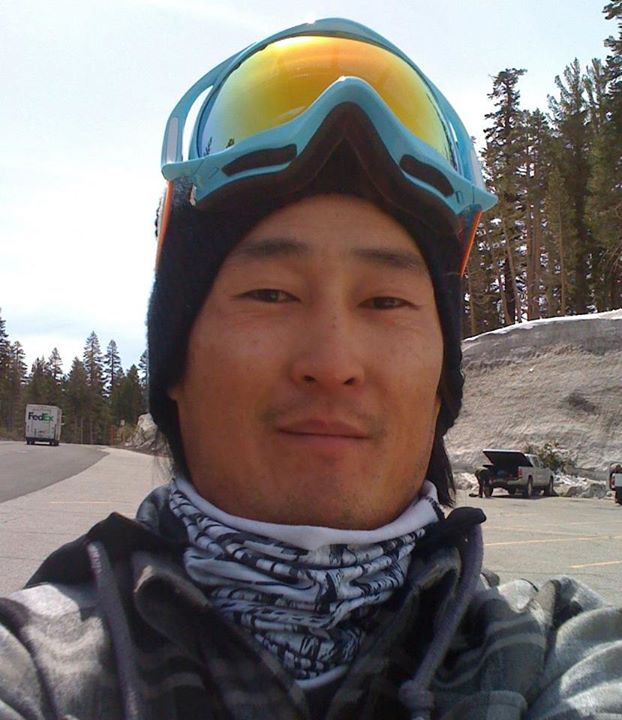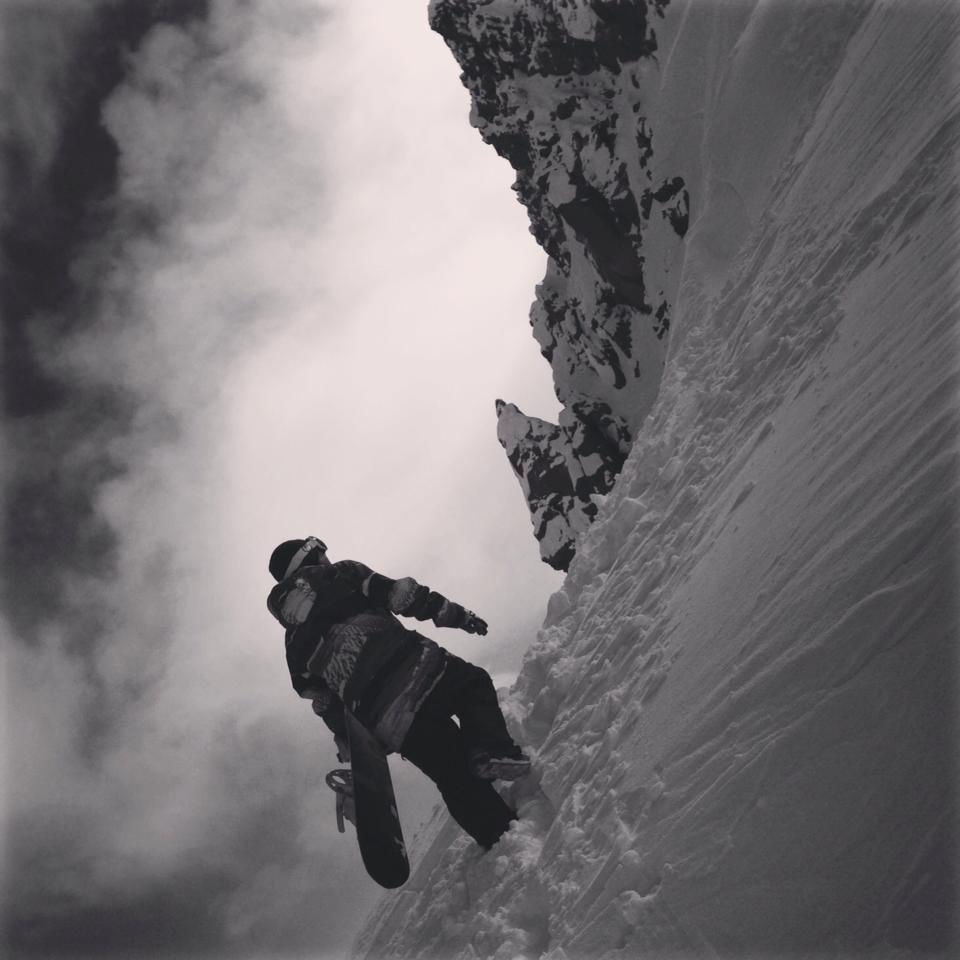 Won and I ride together a lot and talk a shit load about gear.  Won has extensive industry experience and often gives me the local shop buyers perspective on snowboard gear.
Days a year- 70+
Riding Style- Loves riding the mountain but isn't shy of the park and pipe.
Favorite Type of Boards- Hybrid Rockers and straight camber. I often see Won on the Never Summer Proto and Never Summer Cobra.  He's into all mountain and all mountain freestyle boards.
Years Riding- A long time
Specs- 5'7″ 145lbs Size 7 boot
Goofy-
Stance Width- 22 inches
Stance Angles- 15 front -9 back
Leland Green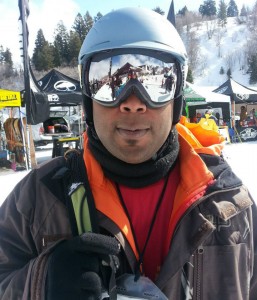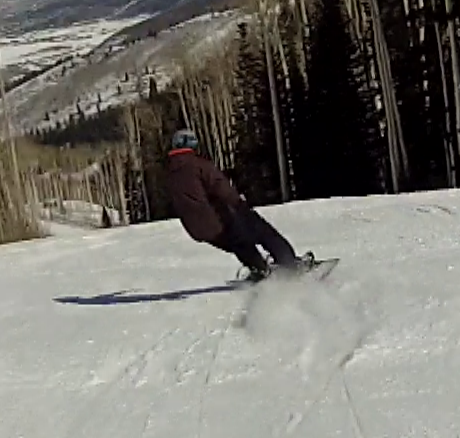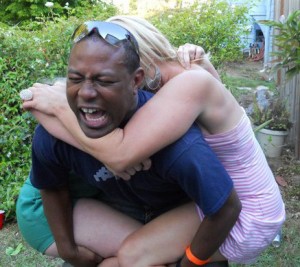 Lee and I are old friends.  Lee is a strong intermediate rider and we hook up a few times a year to ride.  When we do I usually have a lot of gear for him to try and he's very very good at articulating an athletic intermediate riders needs.
Days a year- 3-8
Riding Style- Loves riding the mountain, working on directional riding/turning and squat thrusting women in the summer.
Favorite Type of Boards- Likes All Mountain boards. He really likes the Rossignol One Magtek and Jones Mountain Twin.
Years Riding- 5 years
Specs- 5'8″ 190lbs Size 11 boot
Goofy
Stance Width- 22 inches
Stance Angles- 15 front -6 back
Ginger Mee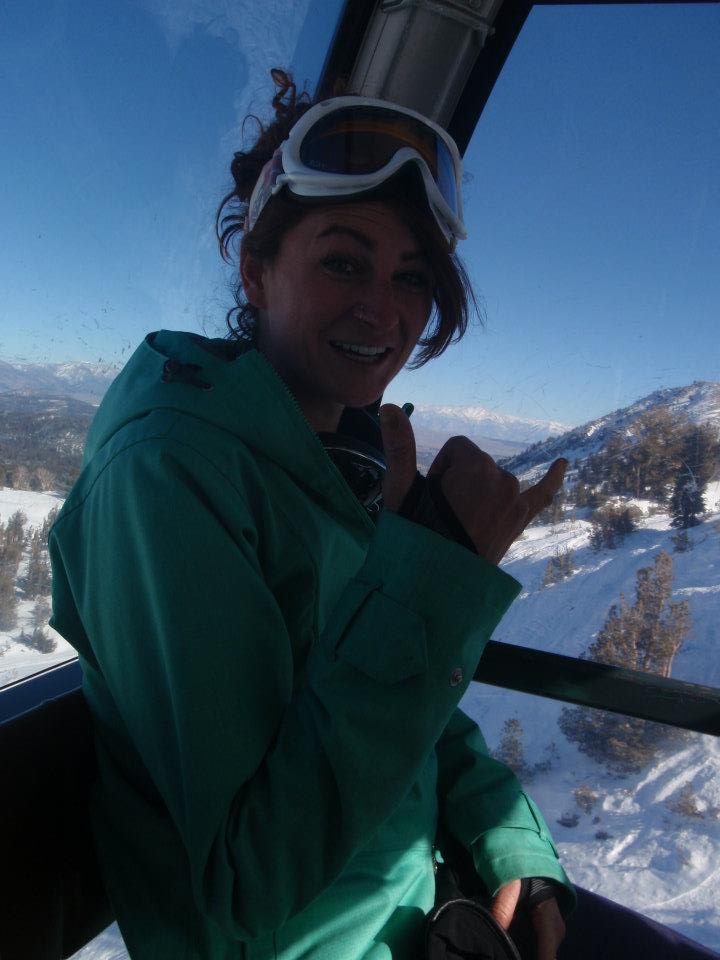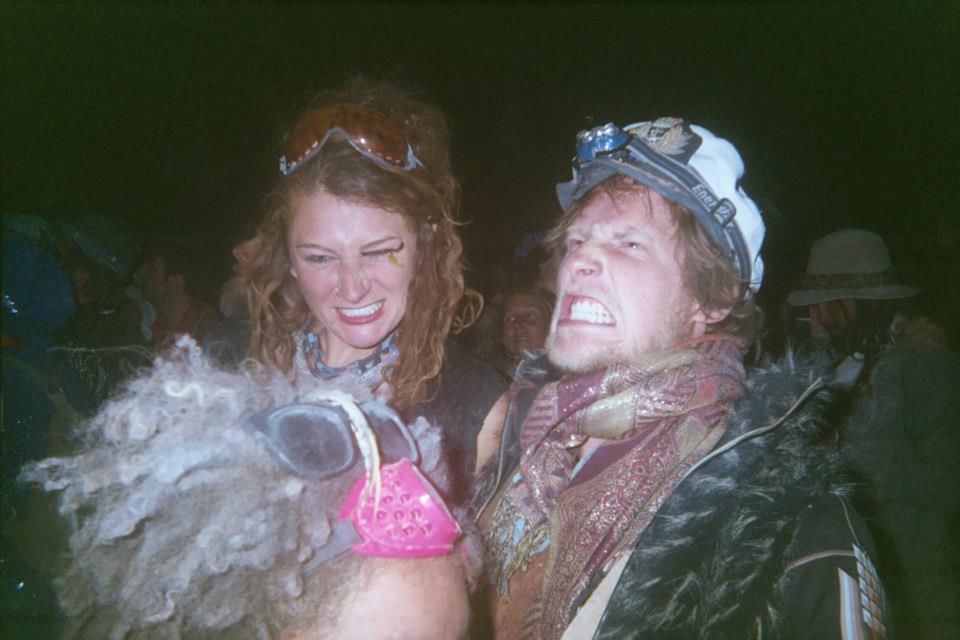 Ginger is a good friend of Peter and Tawny so it was just a matter of time before we started riding together.  She's a strong advanced/expert rider that keeps up with the boys.
Days a year- 20+
Riding Style- She's an Aggressive All Mountain to Freeride rider that loves powder, speed and carving.
Favorite Type of Boards- Likes aggressive boards. Some of her favorites are the Jones Mothership, Gnu B-Pro C3 BTX and the Yes Hel Yes.
Specs- 5'11″ 130lbs Size 9 boot
Goofy
Stance Width- 23 inches
Stance Angles- 18 front -9 back
Amber-Jean
Amber Jean fell in love with Mammoth Mountain in college and now calls it home
Years Riding- 14 years
Years Addicted- Been addicted since moving to Mammoth Lakes in 2002
Days A Year- 100+
Riding Style- An Aggressive All Mountain to Freeride rider.  She is absolutely infatuated with Powder riding to the point of obsession.  Amber-Jean loves to go fast whether its on the groomers or slaying the pow.
Specs- 5'2″ 150lbs Size 9 Shoe
Regular
Favorite Type of Board- Likes to ride aggressive all mountain board.  Fell in love with the 2014/15 Jones Twin Sister, 2014 Roxy Torah Bright, 2014 Never Summer Storm trooper.  Currently rides a 2013 Never Summer Proto HD, 2010 Never Summer SL and 2008 Burton Malolo(on the DEEP days).
Stance Width- 20 inches
Stance Angles- 15 front –12 back
Helaine Mandelbaum Murdock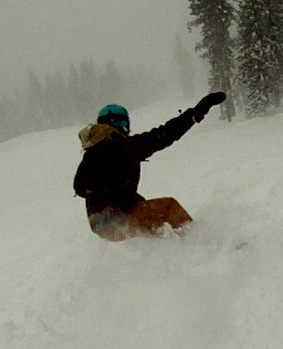 Helene has ridden with me for a few years
Years Snowboarding- 8+
Days A Year- 20-30
Ability Level- Helaine is a strong advanced rider.  She can keep up with just about any group and despite her robotic knee really pushes it to get to the next level.
Riding Style- She is most comfortable on groomers, really likes powder and sometimes needs to be told no!
Favorite Boards- She likes a good all mountain board.
Specs- 5'8″ Size 8 shoe
Heather Hambleton.  She use to be Heather Mynatt (pronounced MyNut) but she married my friend that I call Hamster.  So now I call her Heather Hamsterton.
Years Riding – 14 Years addicted- 8 Average Days A Year- 30-60
Likes to mach down groomers, steep runs, hit a jump or 3 and the half pipe. She is faster than most men.   Mynatt is a blue ball of fury.
5'4″ Size 6 shoe
Tim Scheffer- Current Web Designer and a Reviewer.  
Tim is our primary web developer.  He's made a lot of good changes to the site and many more are on their way. He mainly rides in Europe so if you see him somewhere in the Alps then buy him a drink.  He also has a good mind for how snowboard gear works and reviews snowboard gear as well.
Days a Year-  15-20
Ability Level- Advanced
Riding Style- All Mountain to Freeride.  Likes to ride in one direction, make hard turns and go as fast as he can.
Specs- 6'3″, 220lbs, Size 11.5 boot
Favorite Boards- Rossignol One Magtek
Dave Elrom- Reviewer and former Web Designer for the site.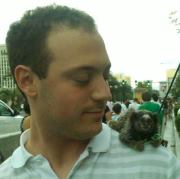 Dave is a serious gear whore who has contributed to reviews but he's also a software engineer. He spent a lot of time putting together the design that is up now. He reviews gear with us as well as helps with the technical side of the site. If you run into this guy buy him some beer or bourbon.
Years Riding- 2
Days A Year- 15-30
Ability Level- Strong Beginner-Intermediate
Riding Style- All Mountain but he's very open and into new things.
Favorite Boards- Rome Tour and Rossignol Templar
Specs- 5'8″ 155lbs Size 8 Shoe
Chris Hruby- Is my cousin and he helps me with the site as well as try gear.  He's a strong intermediate and is one hell of a guy.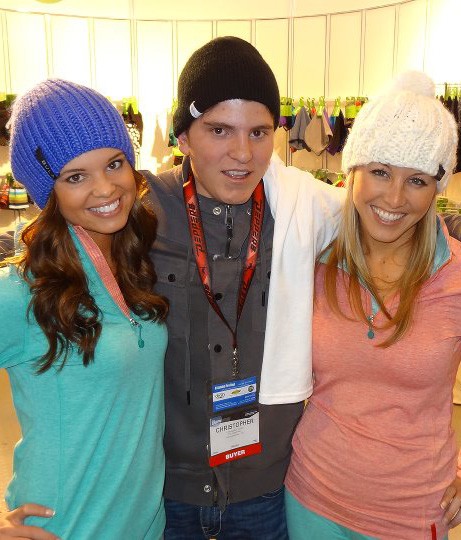 Dylan Touhey- Online Marketing Master and one hell of a good snowboarder. He not only helps the site with design and SEO but also takes some of his time to review gear.
Tawni Yoko- Really Strong advanced snowboarder.   Based on their enthusiasm and willingness to learn she'll be an expert soon
Size-Just Right
Some people who don't review boards but volunteered their precious free time to help the editor figure out the difficult world of making a website. 
Aaron Waldman- Software Engineer Extraordinaire and one hell of a Beer Gamer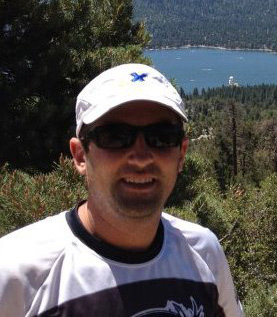 Dean Onishi- Web Designer, Snowboarder and all around good guy! He is also known for taking a nap whenever and wherever he can.
Betsey Biesty- is my wife.  She doesn't snowboard, ski or even like the cold but she is more than cool with the editor doing all of this.  What a wife!