Northwave Company Info
NORTHWAVE  DEVINE SL
BOOT, BLACK, 250
The price includes duties and local taxes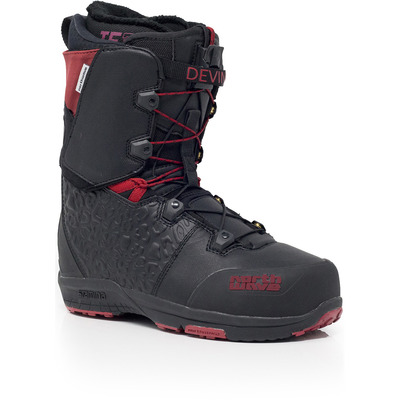 Coming from the All mountain Decade, the Devine is both a a performing and super comfortable boot.
Keeping its typical shape with the flex window, it's equipped with the new Biomap asymmetrical Tongue for a more progressive flex and the CAB5 heel retention system for a secure lock of your foot.
Thanks to the new spats waterproofness is assured by neoprene material that prevents snow, ice and water from freezing your toes. Your feet will feel like they're in Morocco.TF3 Liner.